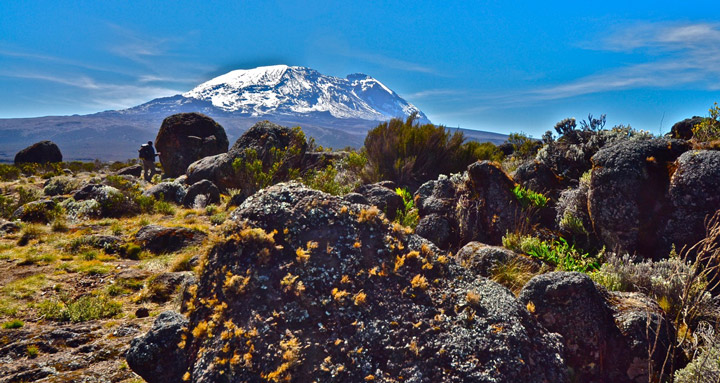 Chapter 2: Training for the Journey
TRAINING IN PART WAS TO CLIMB AND DESCEND THE 256 STEPS ON MOUNT ROYAL WHICH START AT THE TOP OF PEEL STREET.
INSTRUCTIONS WERE TO START AT 5 TIMES UP AND DOWN PER WORKOUT BACK IN OCTOBER AND WORK YOUR WAY UP THROUGH THE WINTER!!! TO 20 TIMES UP AND DOWN (256 STEPS:))))) = 5120 steps:)))
TRAINING STARTED IN OCTOBER.
I COMBINED THE STEPS BACK THEN WITH CLIMBING UP A STEEP HILL ADJACENT TO THE STEPS.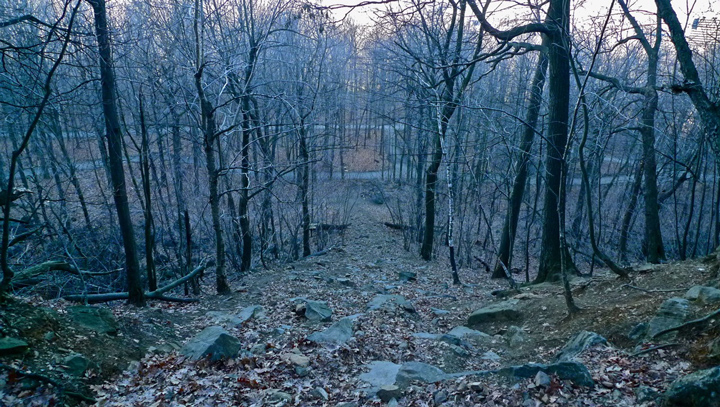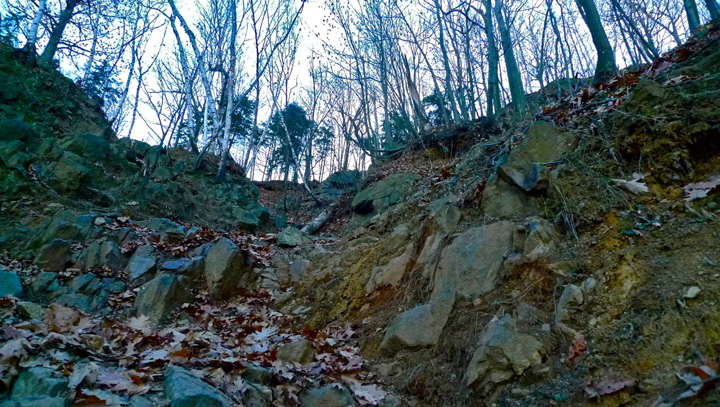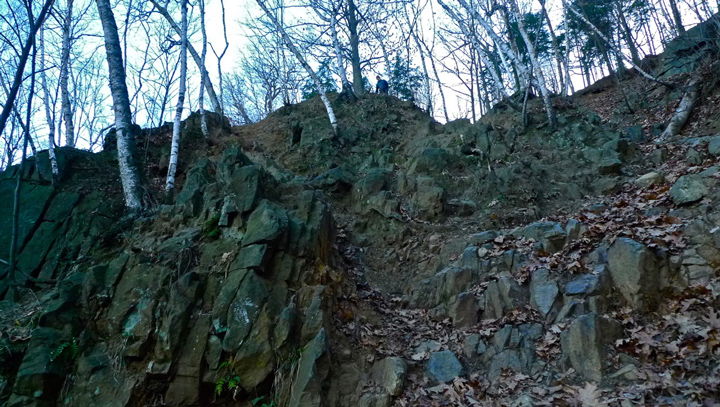 DUE TO SAFETY, CLIMBING THE HILL STOPPED WHEN THE SNOW COVERED THE BIG ROCKS ON THAT HILL. IT WAS TOUGHER FOR CHIQUITO, HAVING SHORTER LEGS THAN US.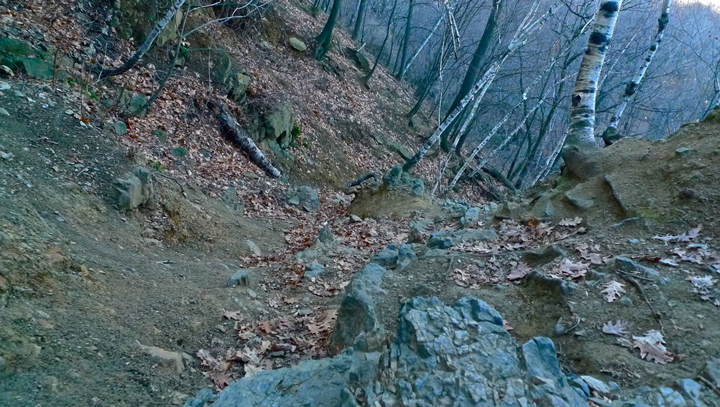 MY BUDDY STEVE WITH CHIQUITO:)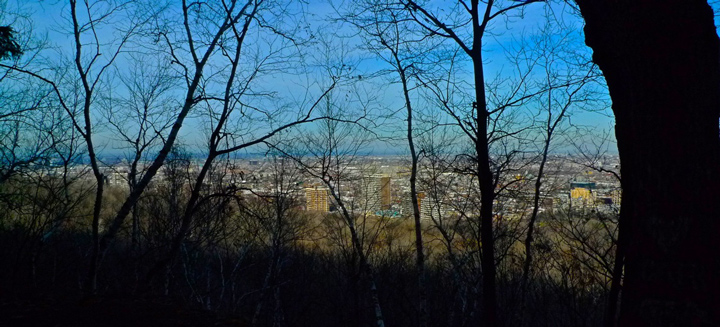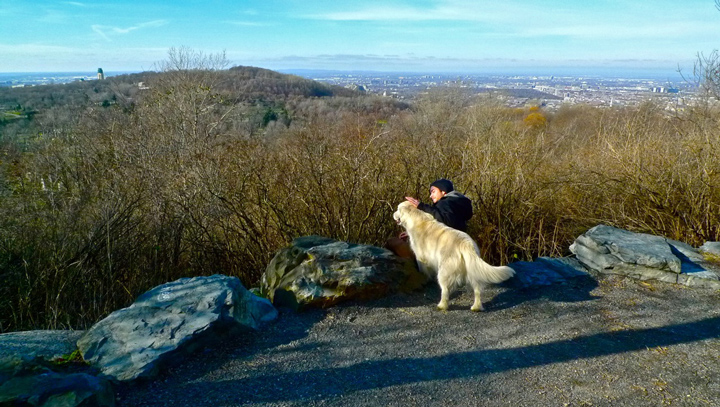 CHIQUITO MAKING FRIENDS WITH EVERYBODY:)
COMING UP BELOW, MAYBE, JUST MAYBE, YOU'VE NEVER SEEN MONTREAL AT THIS TIME OF DAY / NIGHT FROM THIS ANGLE …
AT LEAST NOT AT THIS TIME OF DAY … 6 AM:)
UNLESS YOUR WALKNG OFF THE EFFECTS OF AN ALL NIGHTER:))))) ….. IT'S BEEN AWHILE SINCE I'VE DONE THAT, …
BUT I RAN INTO AND LAUGHED WITH MANY COLLEGE STUDENTS WHO ARE JOYFULLY IN THAT PHASE OF THEIR LIFE NOW.
I'M UP TO 20 REPS ON THE STEPS SINCE JANUARY. IT TAKES 3 HOURS.
I TRY TO DO IT 3 TIMES A WEEK, 6AM TO 9AM …….. 6AM TO 9AM ……. 6AM TO 9AM
SO JOIN ME. IT WAS THE MOST BEAUTIFUL EXPERIENCE EVER.
IF YOU DON'T KNOW MOUNT ROYAL AND IT'S PATHS AND TRAILS, INTRODUCE YOURSELF TO IT ON ANY DAY, IN ANY WEATHER.
NATURE IS AMAZING.
SO FOR NOW IT REALLY IS MY PLEASURE TO INTRODUCE IT TO YOU:)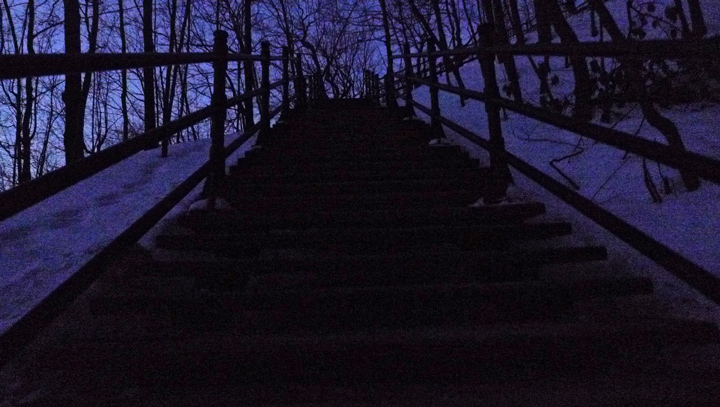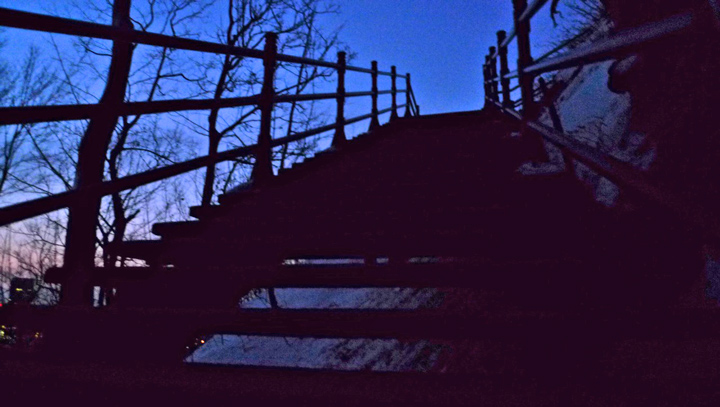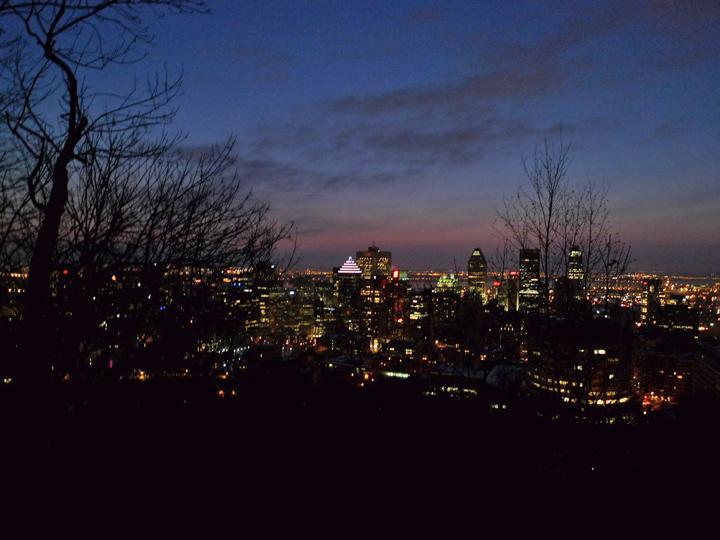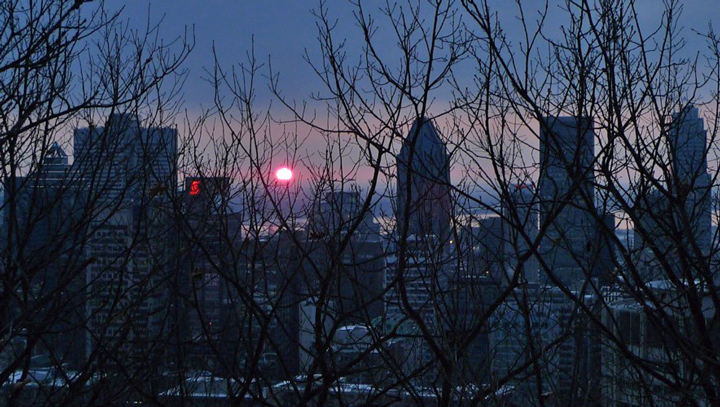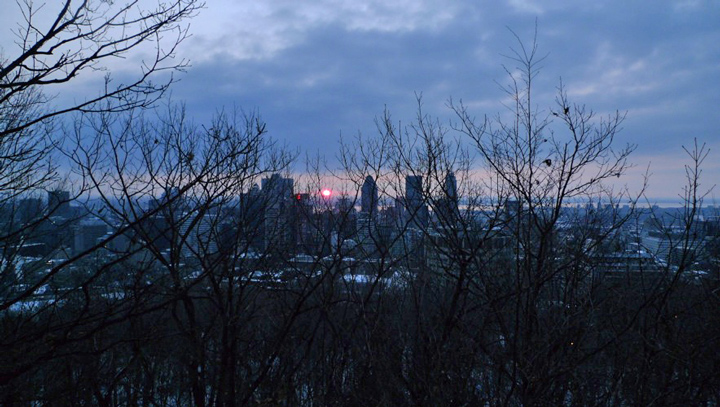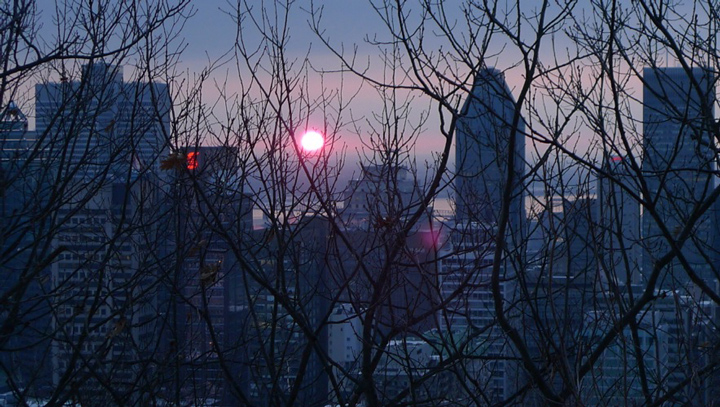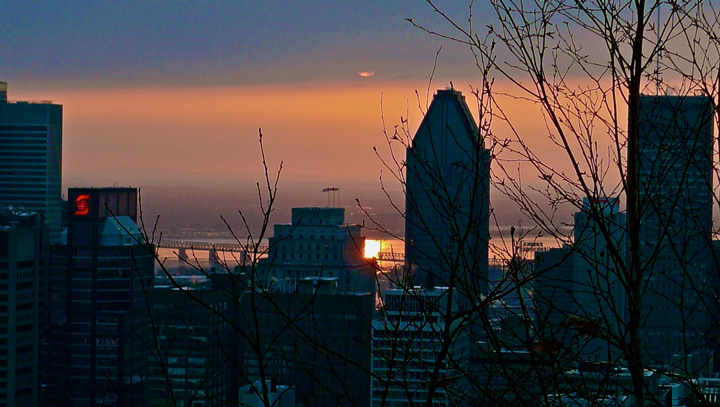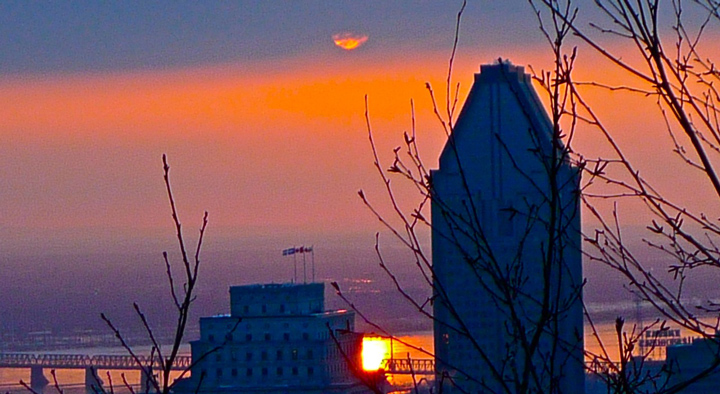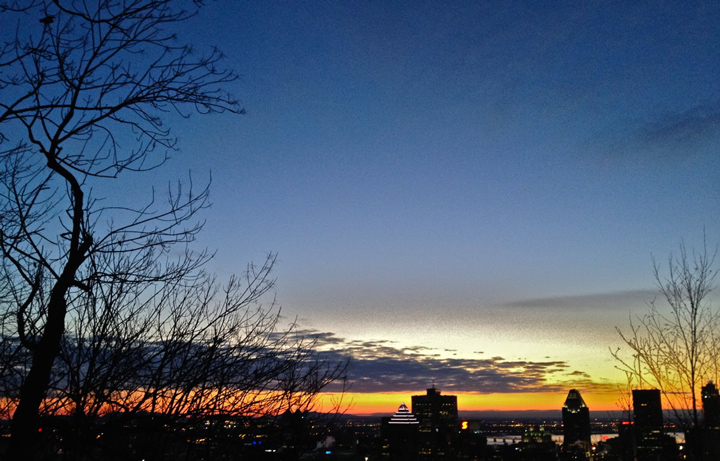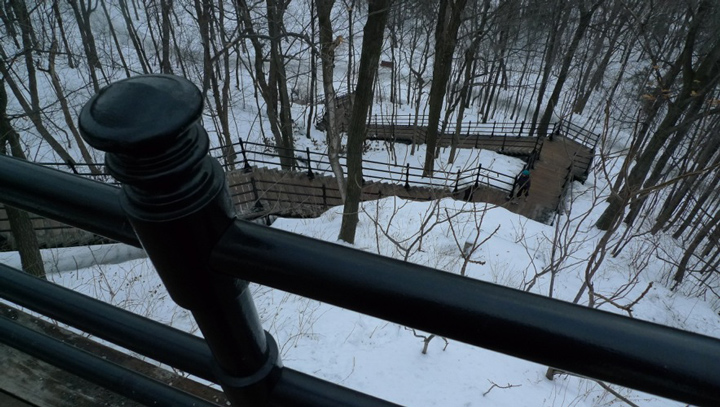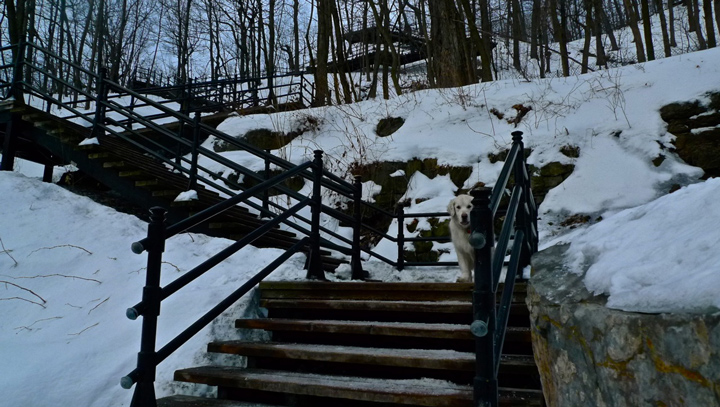 DO YOU SEE CHIQUITO LOOKING AT ME ….. "ARE WE GOING UP AGAIN?!:) ….. YAAAAAAA, 18 MORE TIMES buddy:)))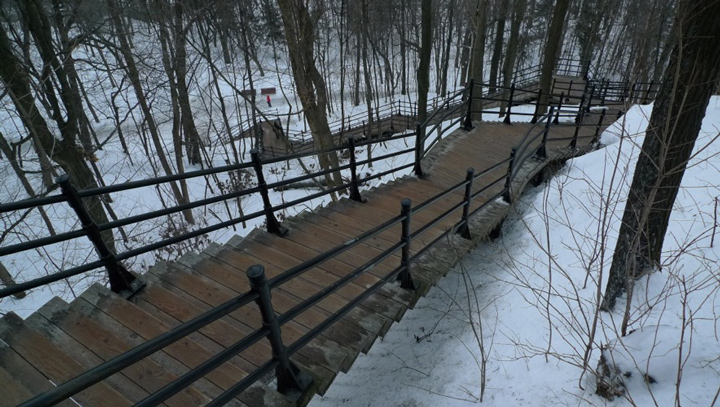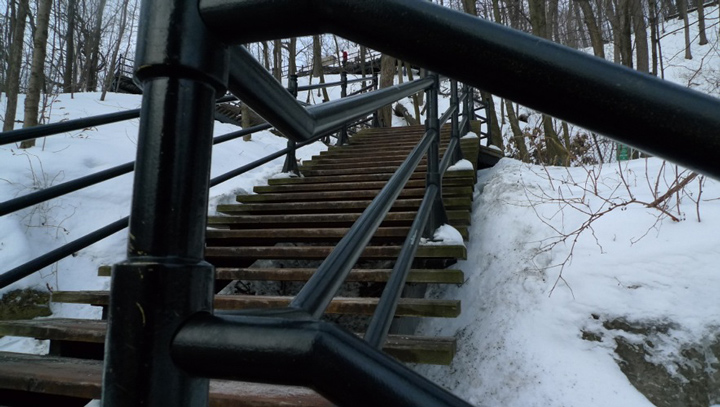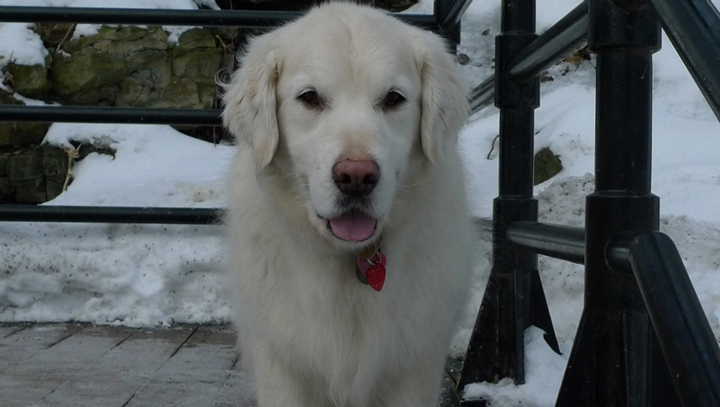 I WISH YOU WERE COMING WITH ME TO KILIMANJARO:)))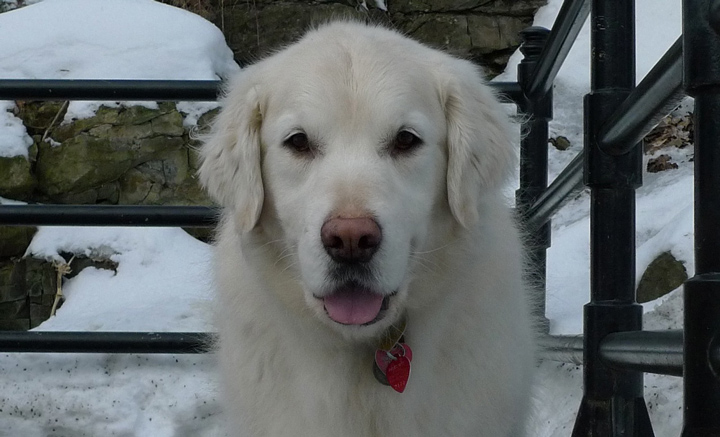 WHAT CAN YOU SAY:))))))))))))))))))))))))))))))))))