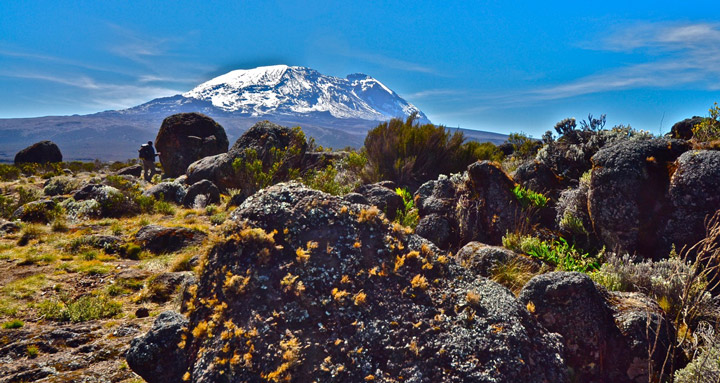 Chapter 27: Day Seven – Part 1
DAY SEVEN IS A DAY OFF:))) WE ARE AT 15,000 FEET. TOMORROW IS THE 'JUMP' DAY ….. JUMP TO THE TOP ….. THE SUMMIT ….. 19,340 FEET WE STAY PUT ON DAY SEVEN TO ACCLIMATIZE TO THE LOW OXYGEN ….. ANYONE WHO WANTS TO GO ON A THREE HOUR TREK UP 1000 FEET CAN DO SO ….. VOLUNTARILY:))))) IT'S GOOD FOR ACCLIMATIZATION. I GO ….. AND 4 OTHERS GO ….. WE HAVE A MEETING FIRST. TO PREPARE FOR THE SUMMIT DAY TOMORROW. DOES ANYONE WANT TO CAMP (SLEEP) CLOSE TO THE SUMMIT TOMORROW NIGHT? ….. IN – 20C ….. 2 OF US DO ….. NOT ME:))))) IN THE END THEY DON'T DUE TO OXYGEN REQUIREMENTS.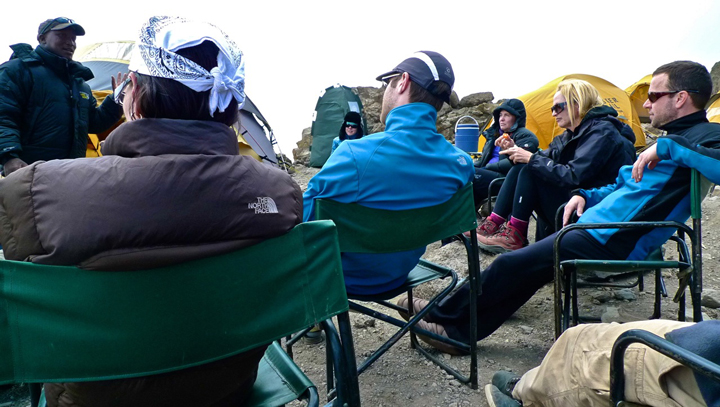 THE MEETING …..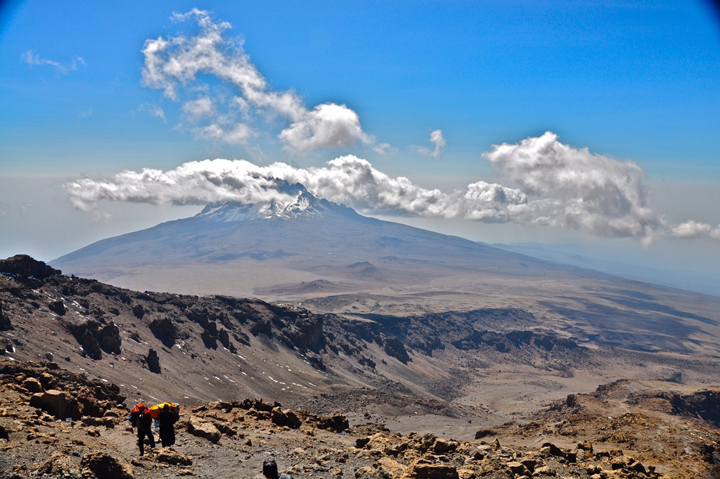 VIEW DURING THE 1000 FOOT ACCLIMATIZATION TREK …..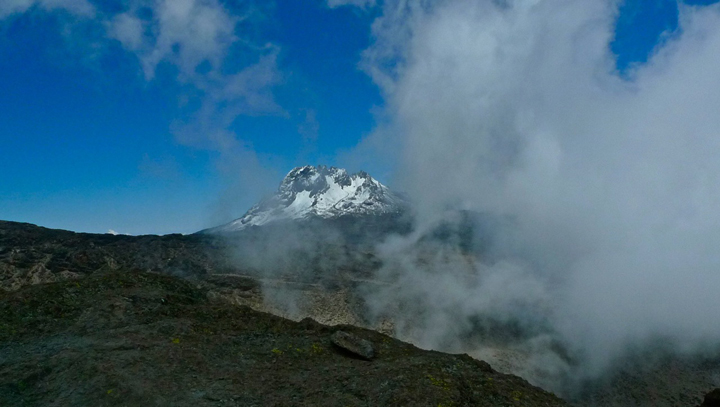 THIS IS NOT A PIC OF OUR PEAK ….. IT IS ACTUALLY LOWER THAN OUR SUMMIT ….. IT IS NOT CLIMABLE ….. TOO MANY LOOSE AND FALLING ROCKS …..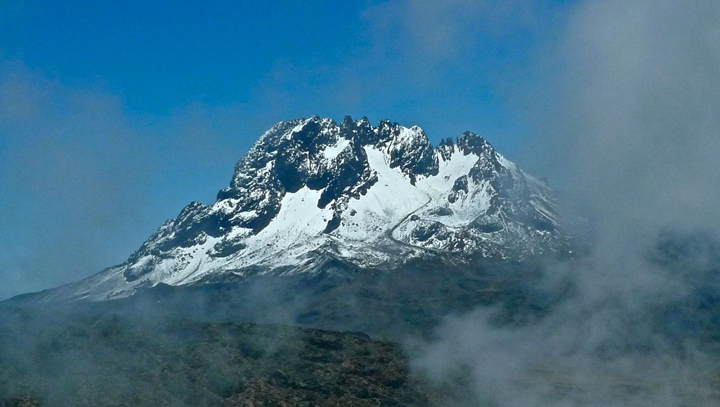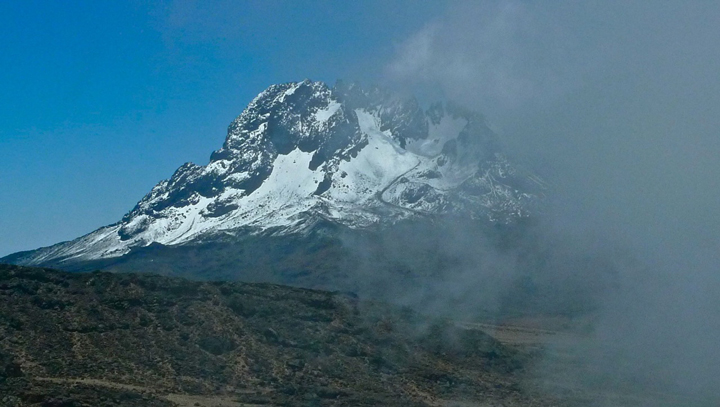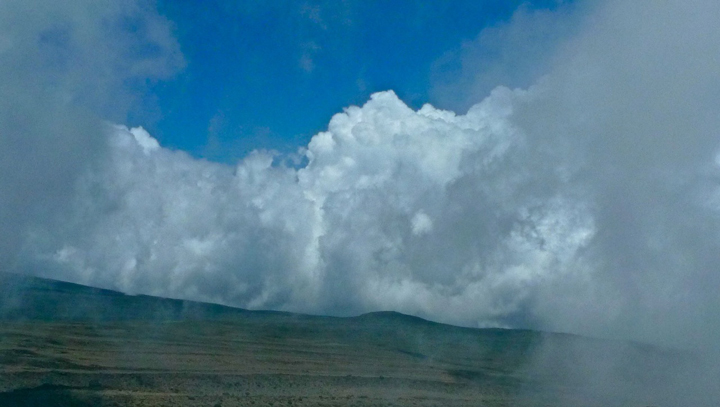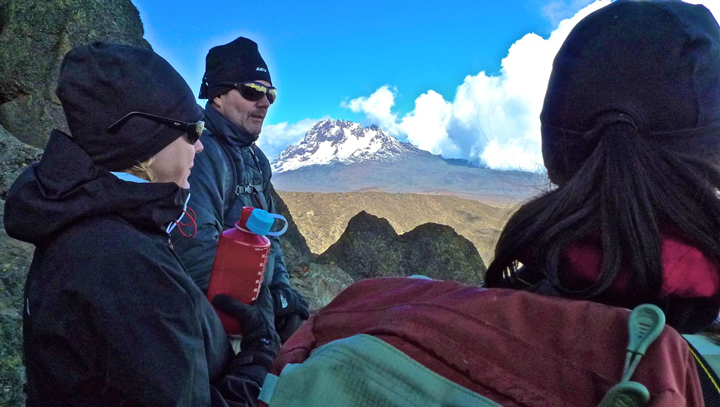 PIT STOP …..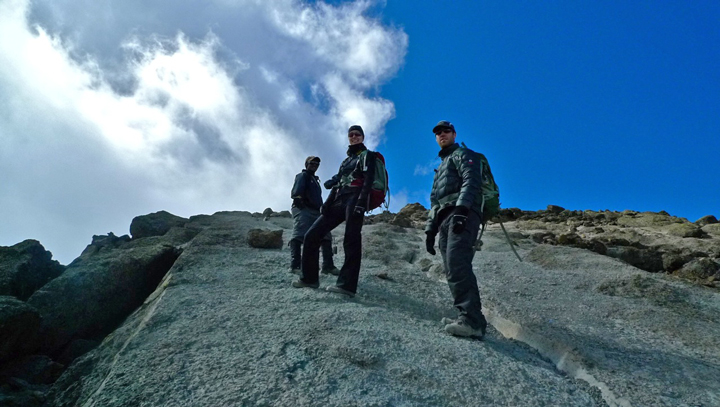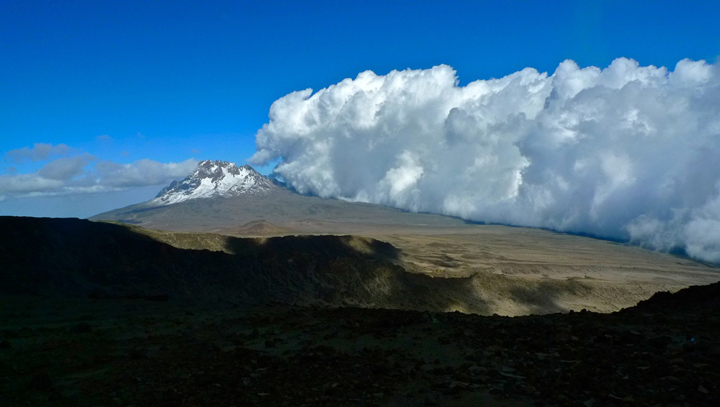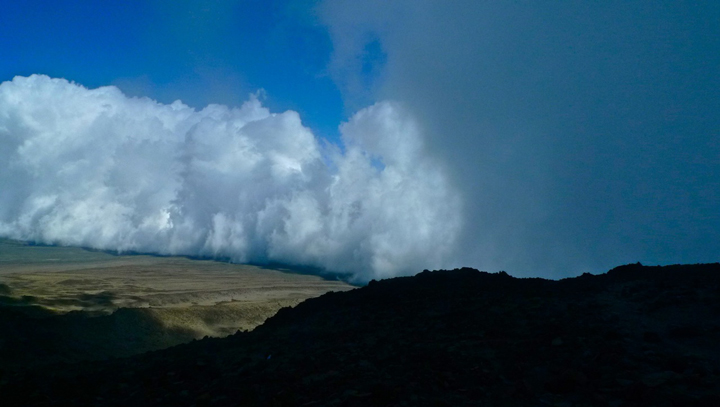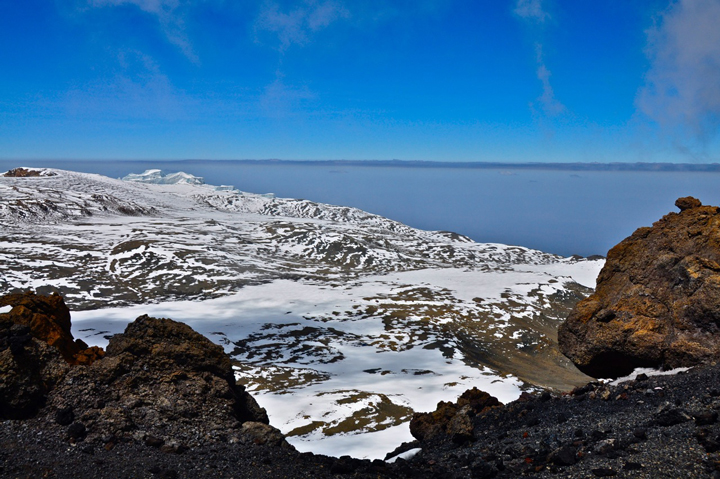 THAT BLUE OCEAN LOOKALIKE IN THE MIDDLE BACKGROUND IS A FLAT CLOUD BANK COVERING TANZANIA ……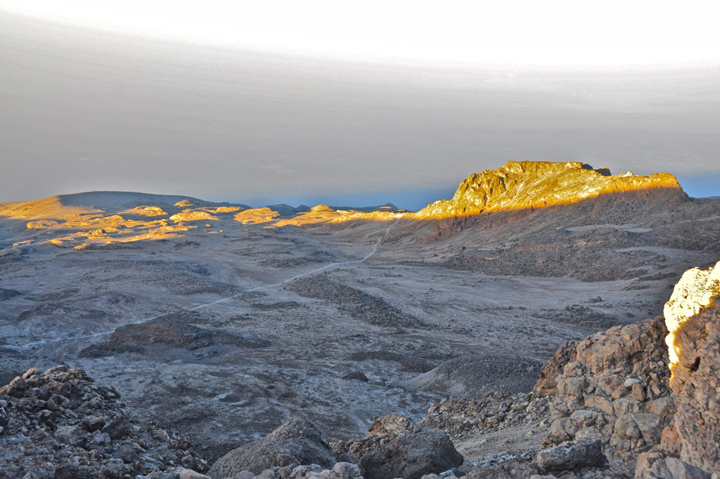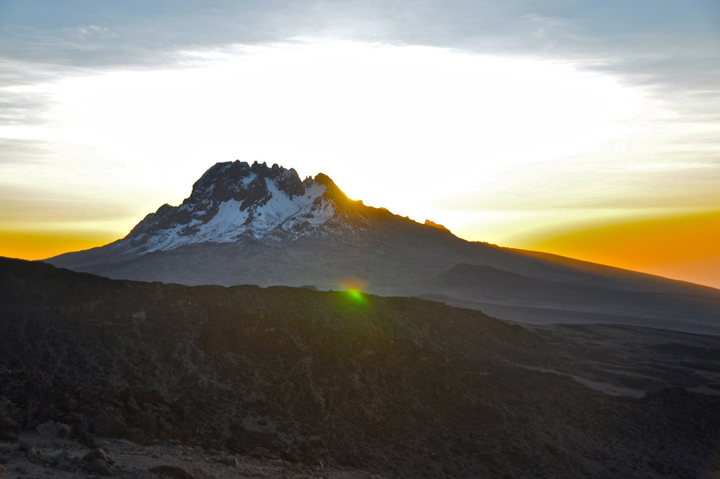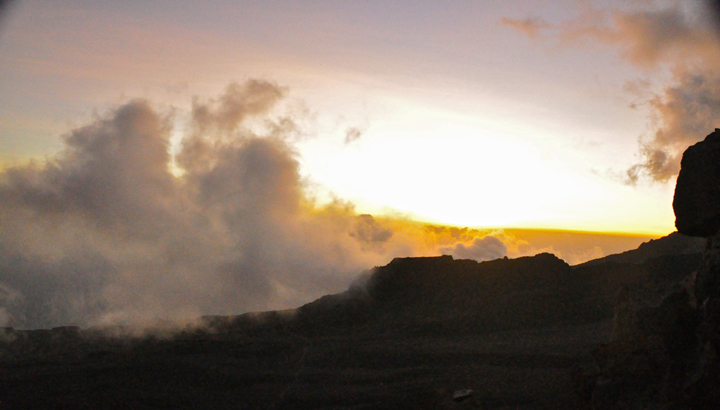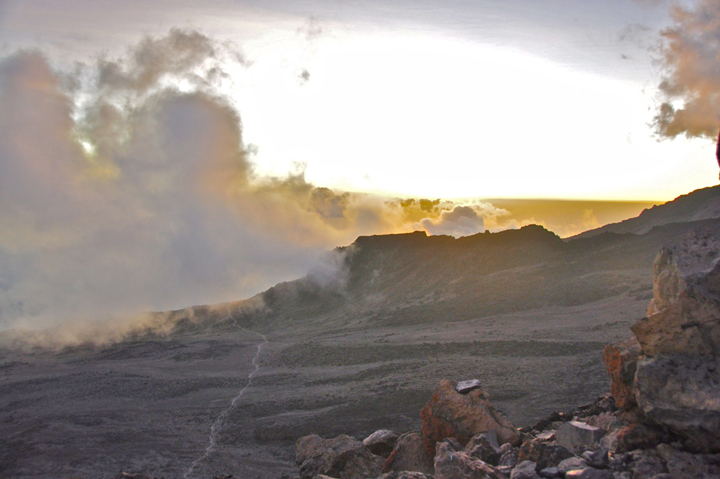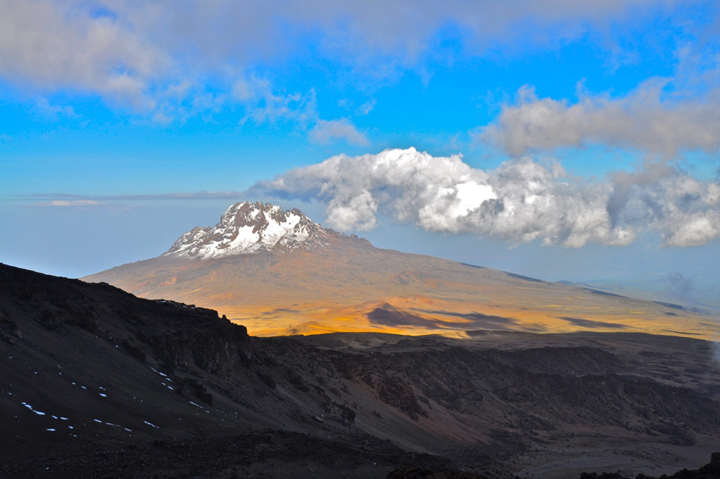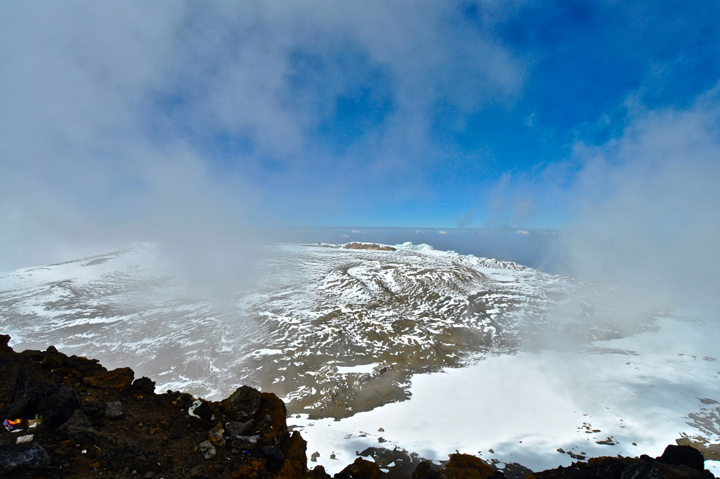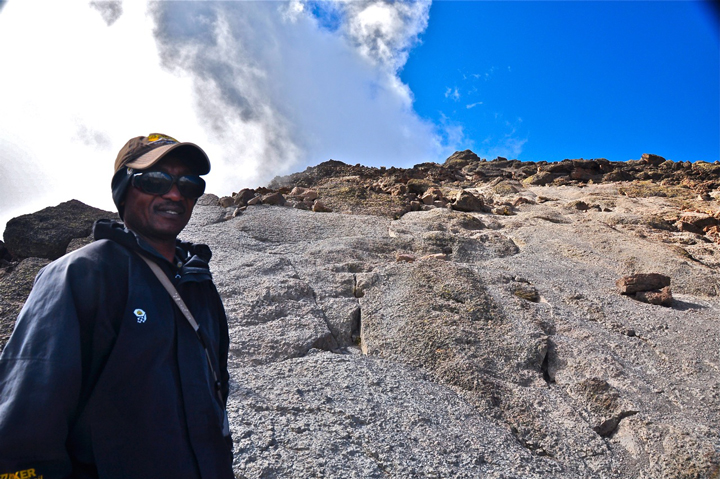 PASTORI, ONE OF OUR FOUR GUIDES:)))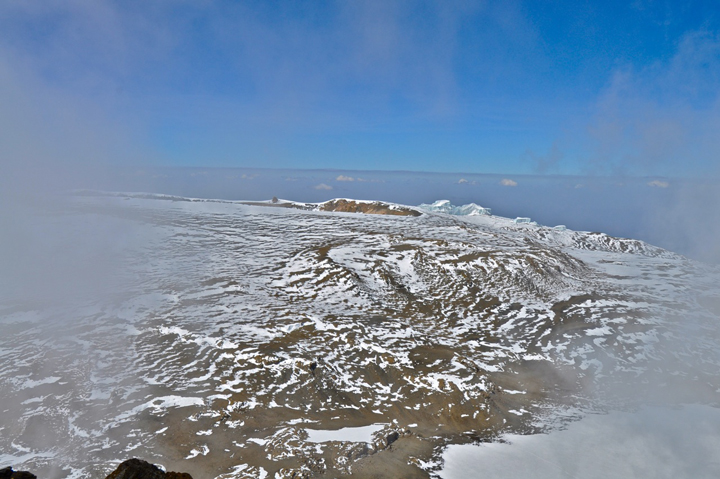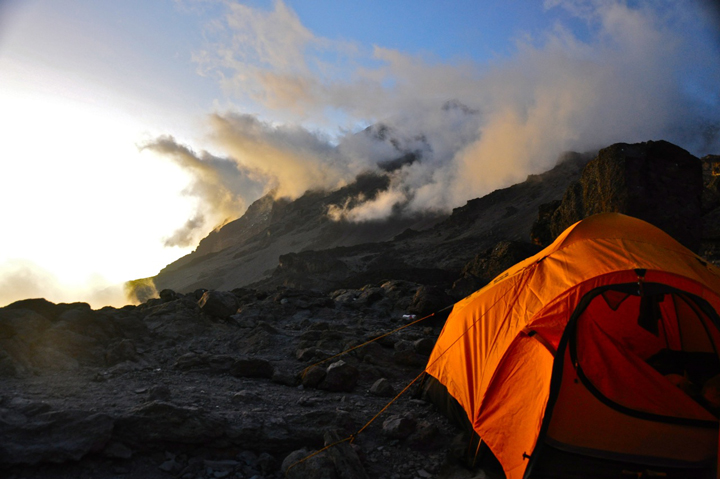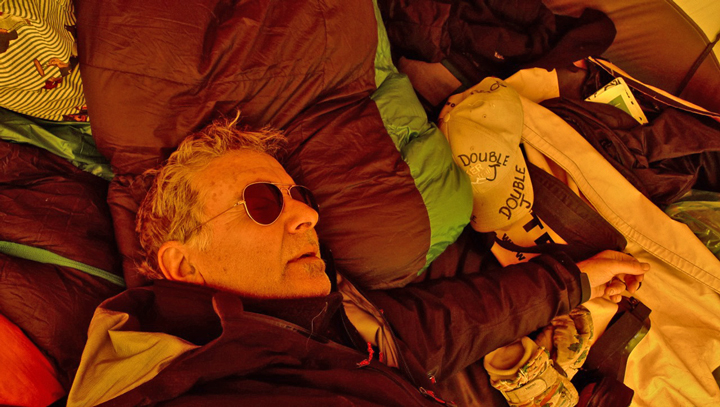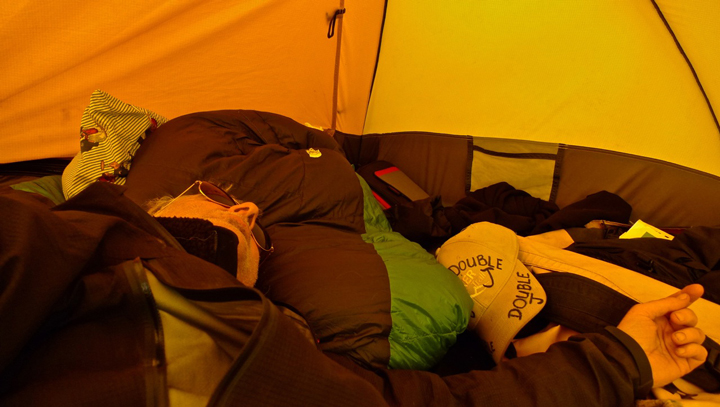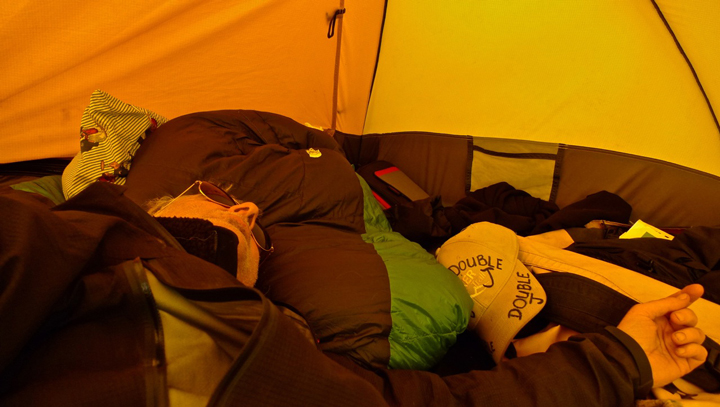 THAT WAS EXHAUSTING …..