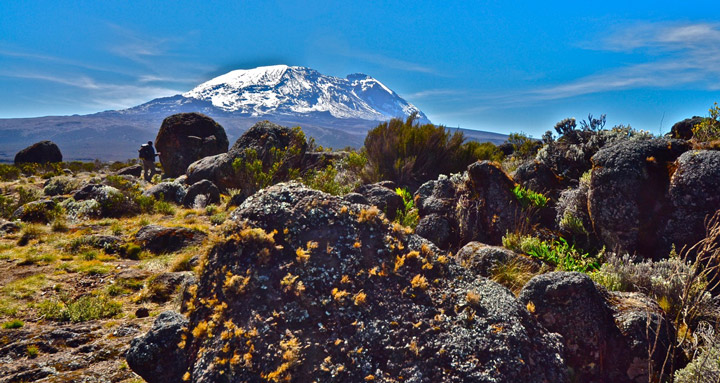 Chapter 24: Day Six – Part 1
WE ARE ON OUR WAY TO BARAFU CAMP, 14,950 UP FROM 13.200 FEET.
WE WILL COVER 3.4 MILES IN 4 OR 5 HOURS.
IT IS NOT AN EASY CLIMB. LUNCH AWAITS US UPON OUR ARRIVAL … NO LUNCH STOP …
THE GOOD THING ABOUT BARAFU CAMP IS WE STAY THERE FOR TWO NIGHTS ….. NO PACKING UP THE FIRST MORNING:)))))
BARAFU MEANS "ICE" IN SWAHILI.
IT CAN BE EXTREMELY WINDY AND COLD AT THIS ALTITUDE.
IT WASN'T ….. IT WAS NICE FOR US:)))))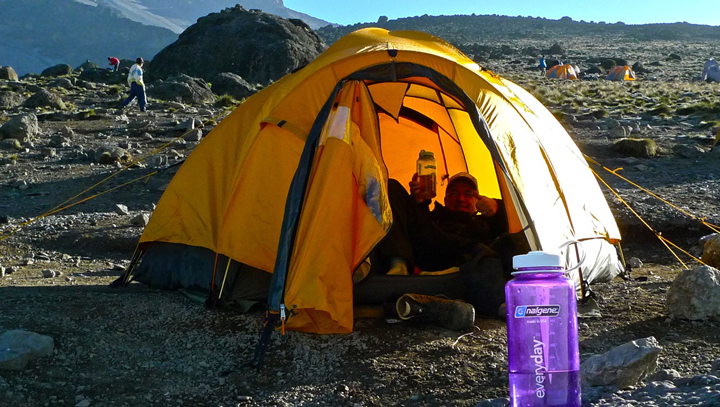 WELL LOOKEE HERE PA ….. I GOT MESELF A HALF BOTTLE A PEE:)))))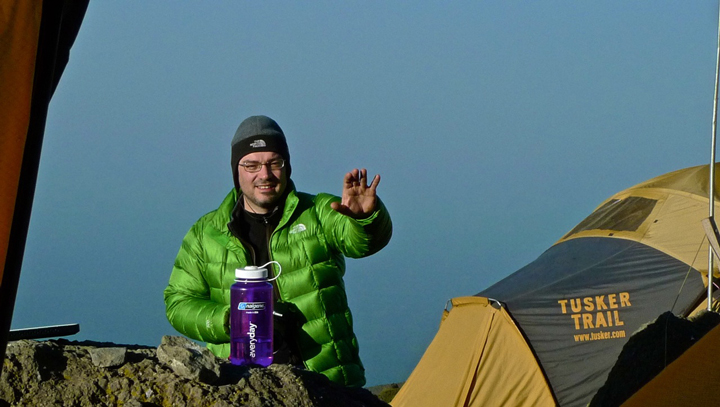 I'M PROUD A YA SON:)))))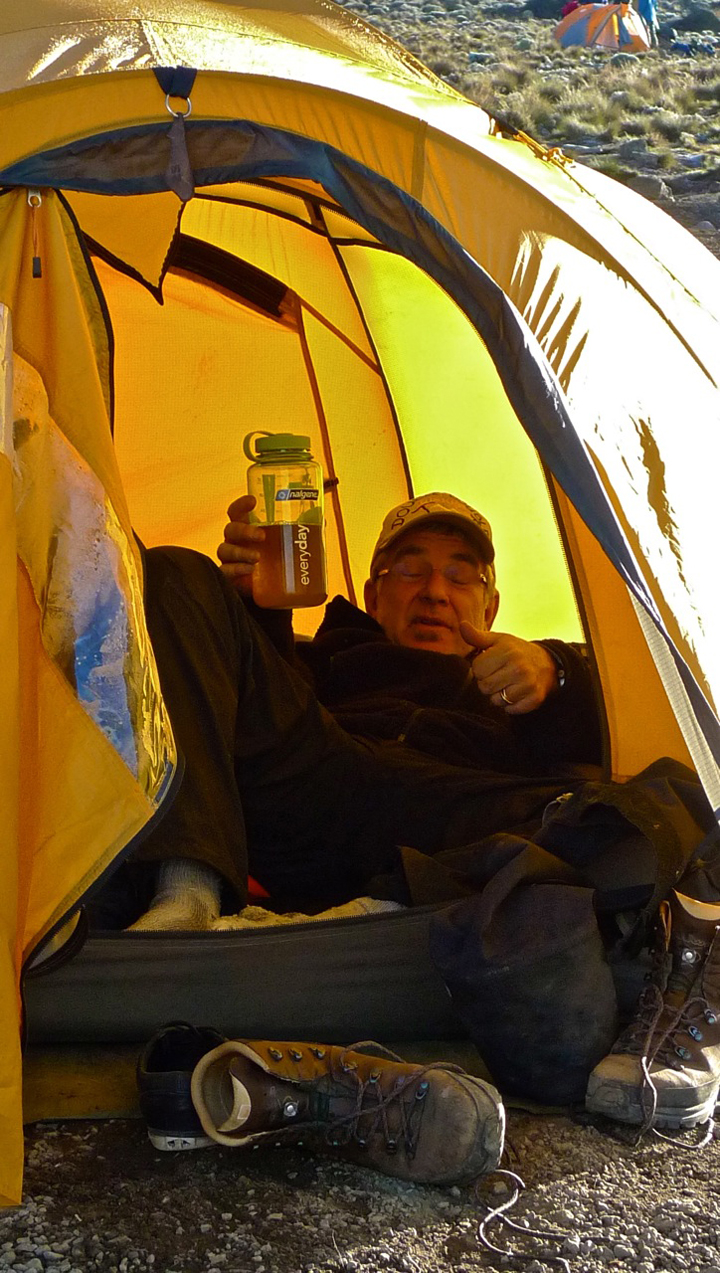 I'M PROUD A ME TOO PA:)))))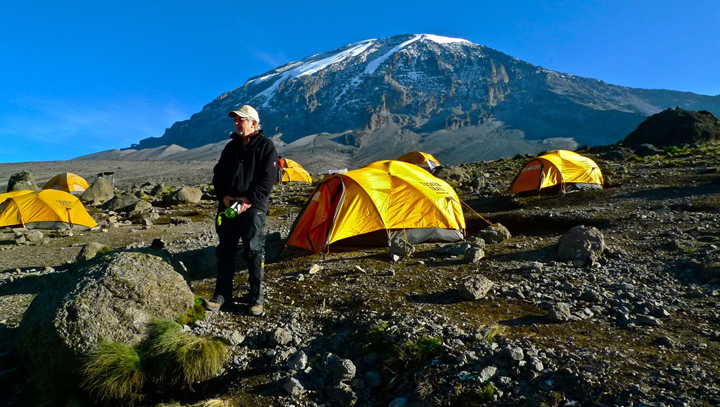 TIME TO DUMP IT:)))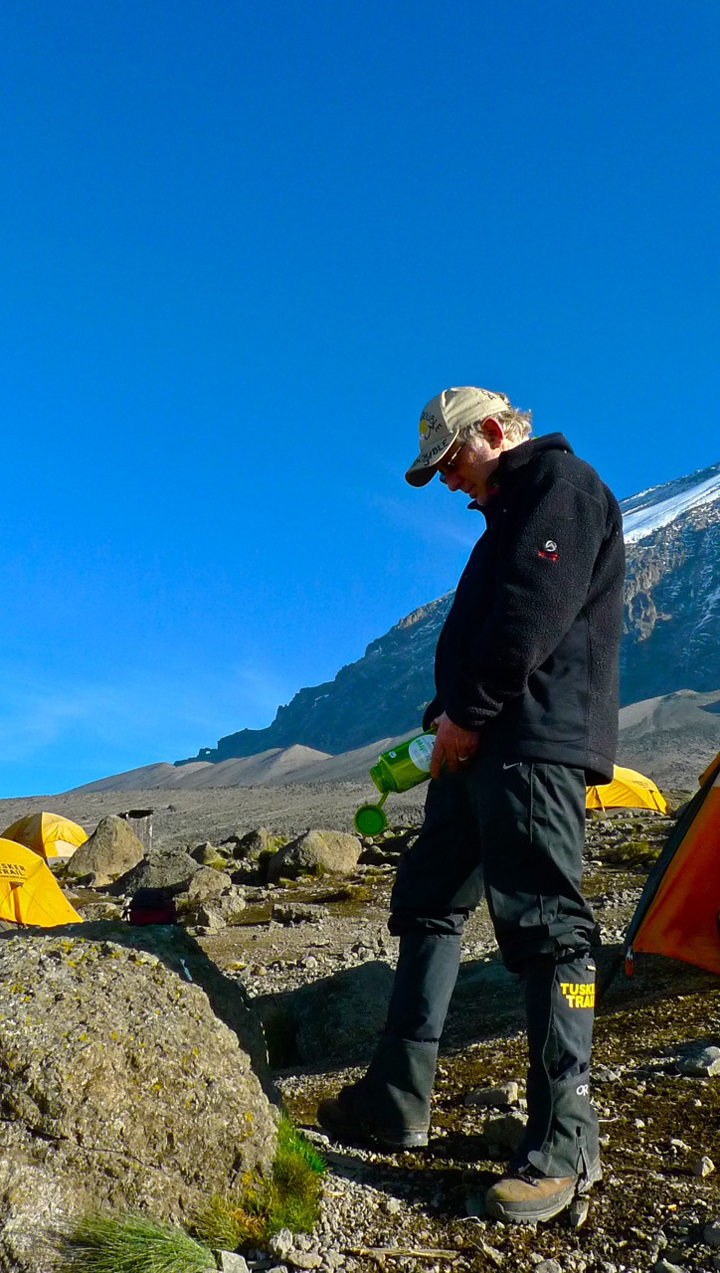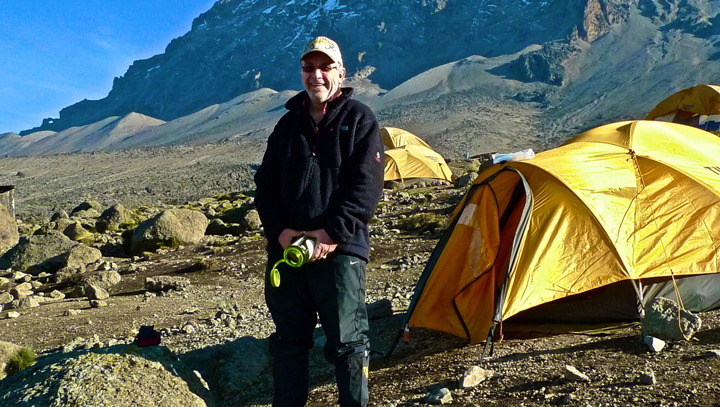 ALWAYS KEEP YER SENSE A HUMOR:)))))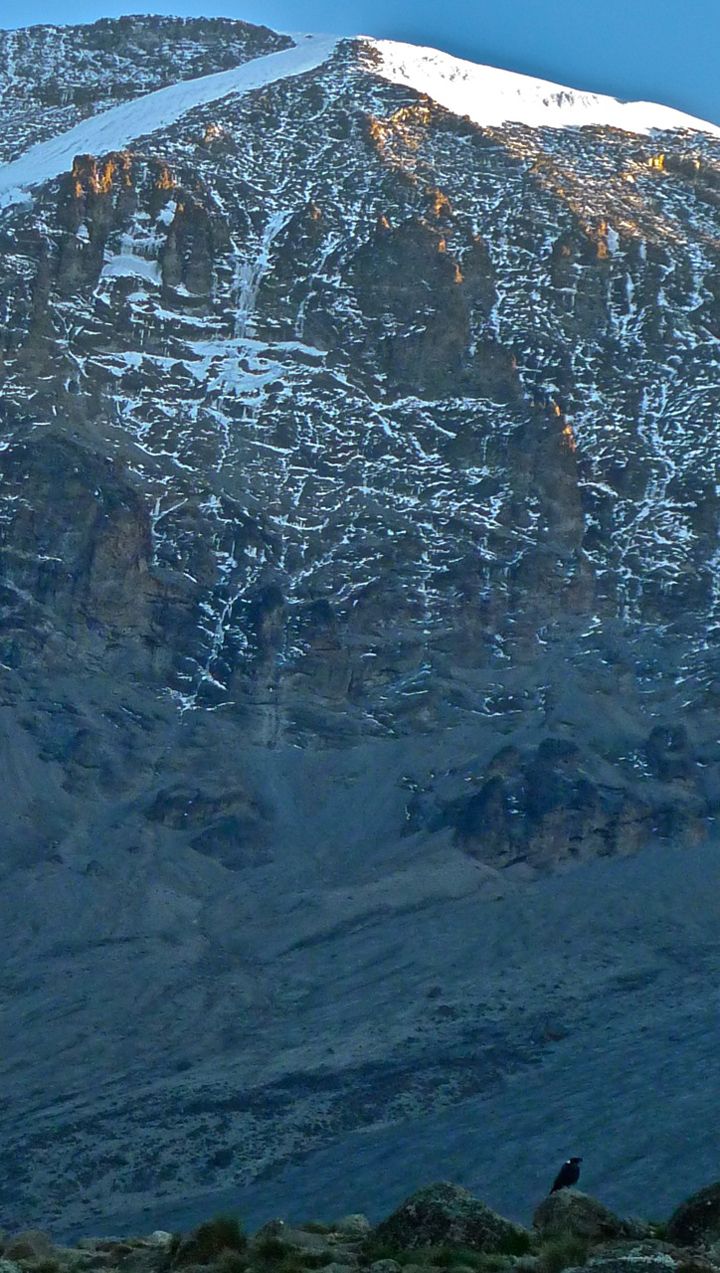 THE BIRD AT THE BOTTOM ……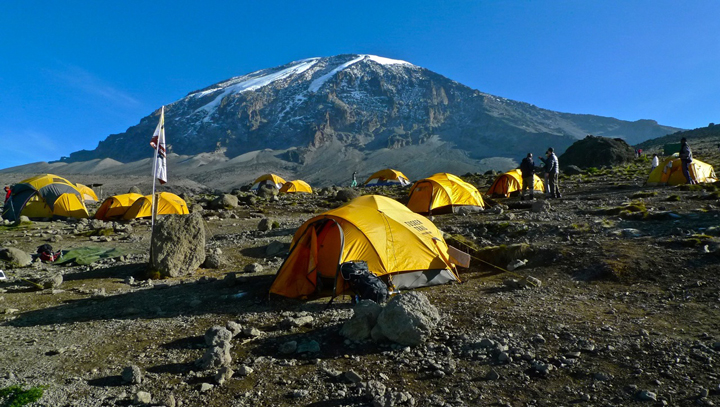 ADVIL IN ONE POCKET ….. MALARONE (MALARIA) IN ANOTHER ….. DIAMOX IN ANOTHER ….. NONE OF US
COULD WORK OUT THE POCKET WARS ….WHAT DAMN POCKET IS THAT F-ING THING IN:))))) …. .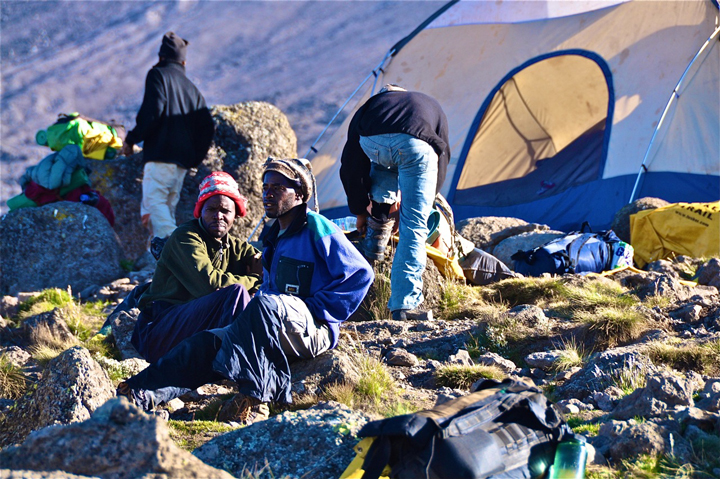 AND THESE GUYS WATCH ….. THEY'VE SEEN IT BEFORE …..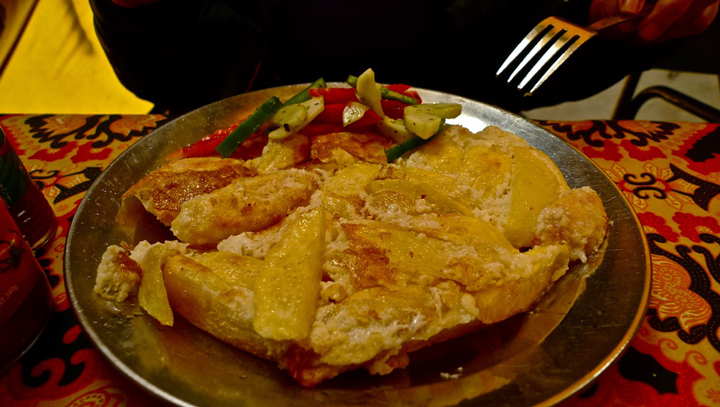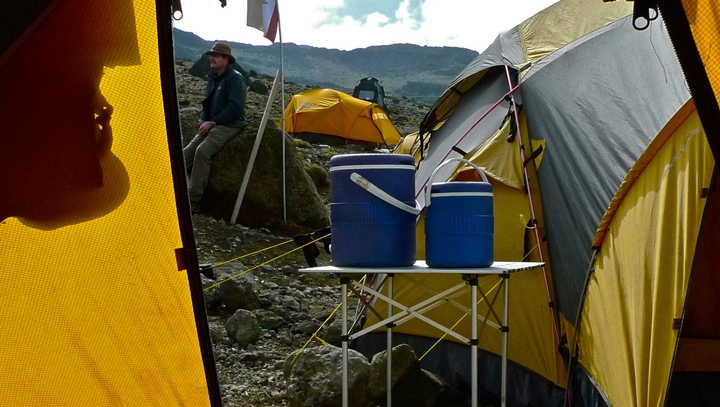 GOTCHA NICO:)))))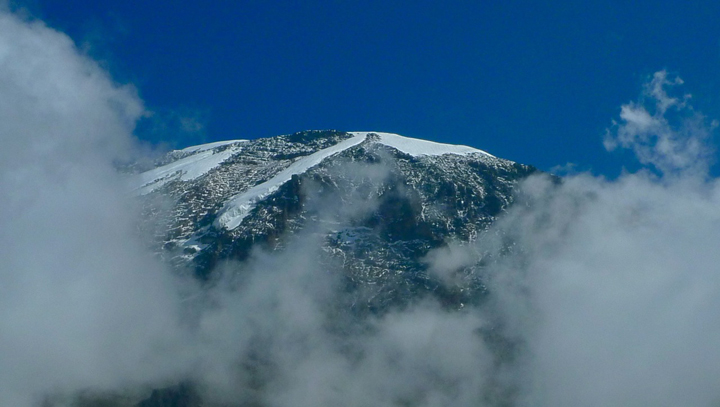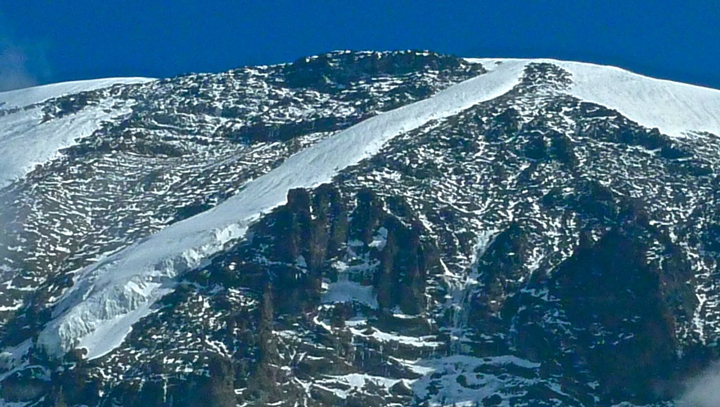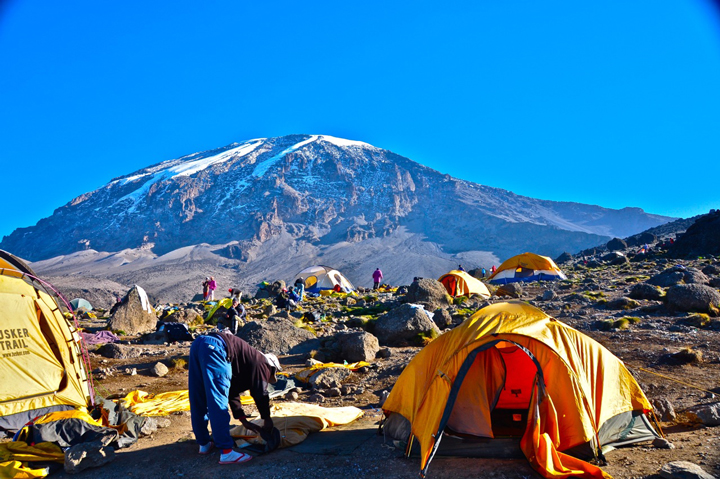 BREAKIN' UP CAMP:)))))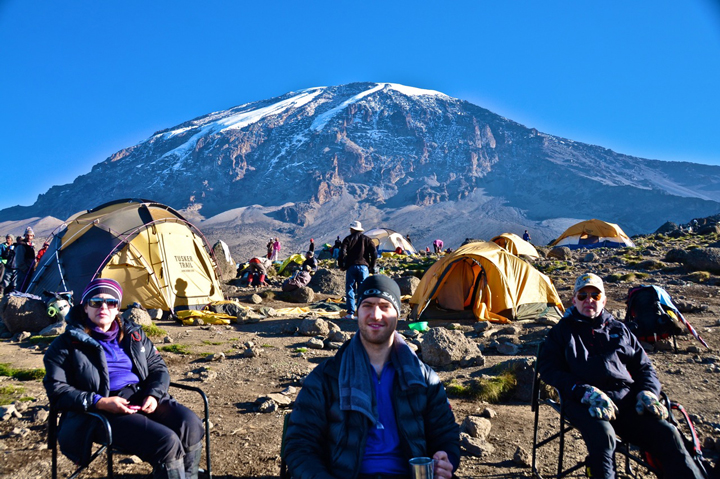 WATCHIN' CAMP BEING BROKEN UP:))))) ….. SIMPLE THINGS ARE GREAT:)))))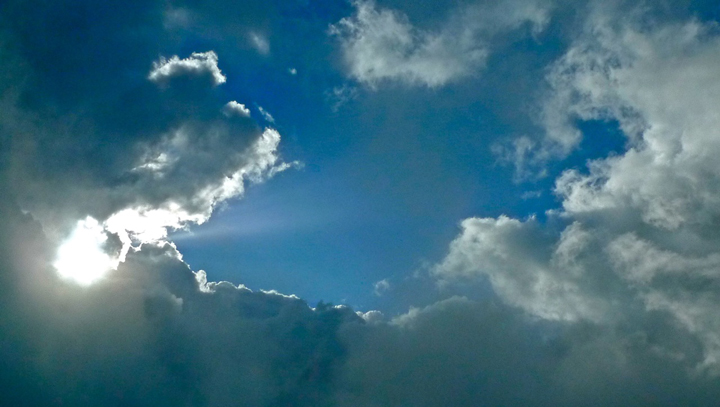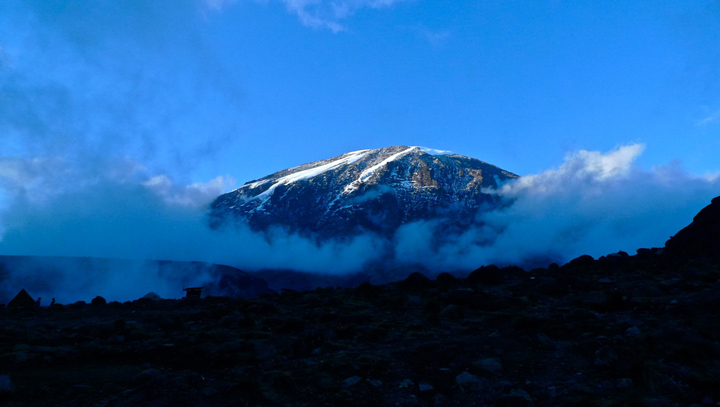 I KEEP LOOKIN' AT IT ….. YA, YAAAAAAAAA, I'M COMIN' …… I'M COMIN' ….. WE'RE ALL COMIN' :))))) ……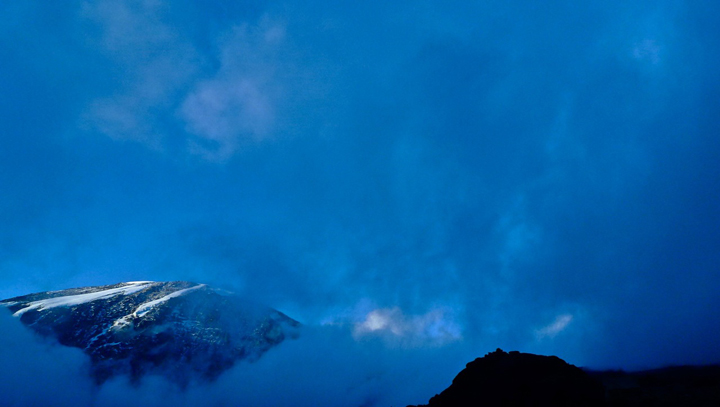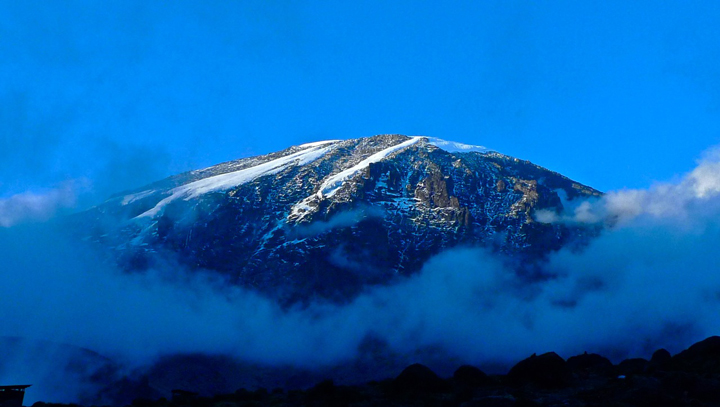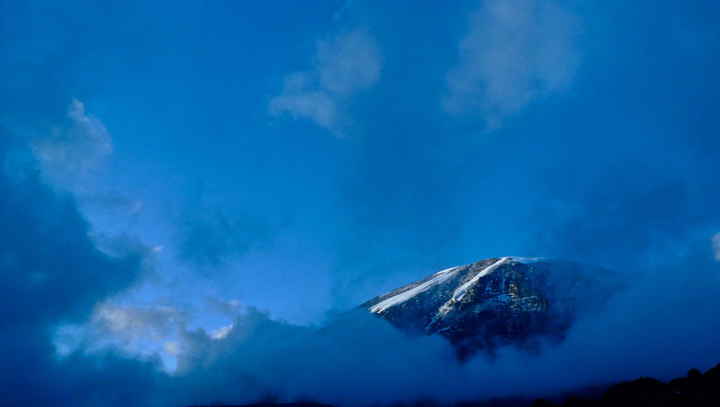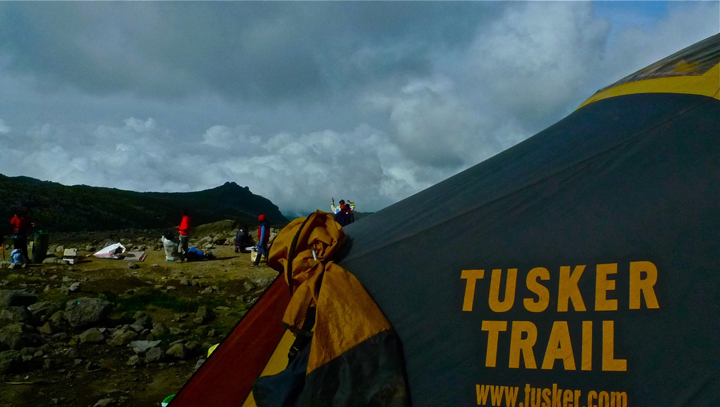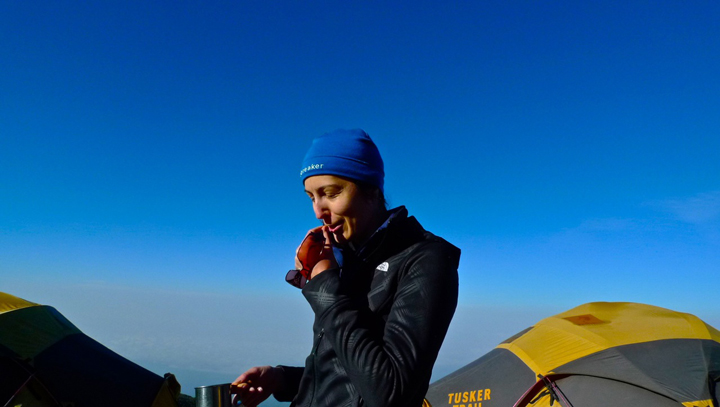 PREPARATION FOR THE CLIMB ….. LIP GLOSS ….. AGAINST ULTRA VIOLET RAYS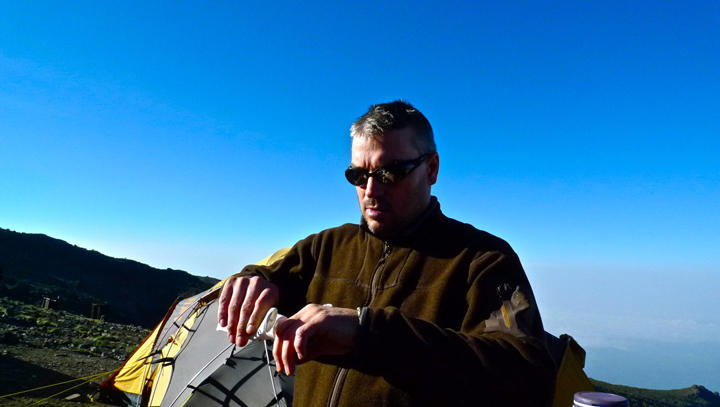 HAND GERM WASH AGAINST ….. WHAT YA CAN'T SEE …..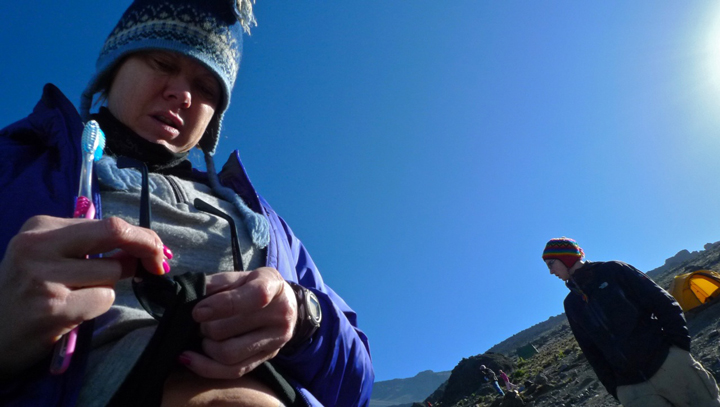 ALOTTA DOWN LOOKIN' THIS MORNIN'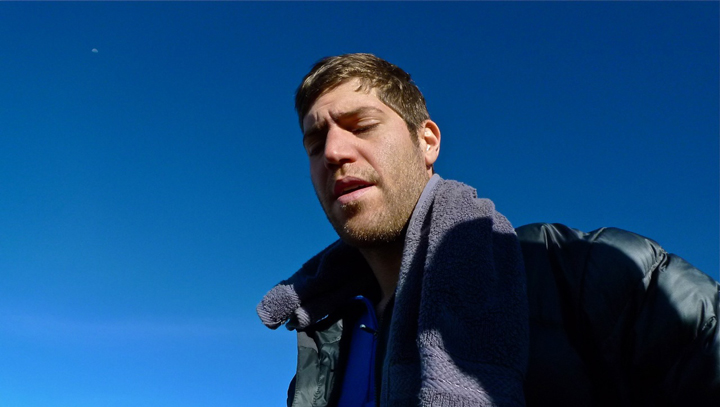 YUP …..