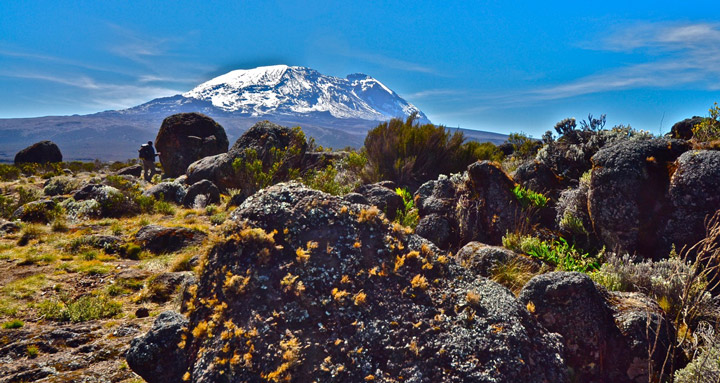 Chapter 20: Day Five – Part 1
THIS IS THE DAY!:)
THIS IS THE DAY I ASKED THE MOST QUESTIONS ABOUT!:)
THIS IS THE DAY WE CLIMB THE BARRANCO WALL. BASICALLY STRAIGHT UP!:)
CAN YA FALL OFF A CLIFF?  DO YA GET PULLED UP BY ROPES? IS IT DANGEROUS?
THESE ARE THE QUESTIONS I ASKED TERRY MANY TIMES DURING TRAINING ….. ABOUT THE BARRANCO WALL.
WE HAD JUST SLEPT IN BARRANCO CAMP.  WE GOT THERE LATE AFTER A LONG DAY YESTERDAY. SOMEHOW I DID NOT NOTICE THE WALL LATE IN THE DAY ….. THE DAY BEFORE.
THIS MORNING IT WAS RIGHT IN MY EYES ….. HIDING BEHIND THE GLARING SUN:)))))) …… AND OMINOUS:)
ON THIS DAY WE WILL CLIMB THE BARRANCO WALL …. ALL 600 FEET OF IT ….. AS OUR FIRST STEPS ….. STRAIGHT UP …..
WE DEPART AT 12,950 FEET, AND TREK BEYOND THE TOP OF THE BARRANCO WALL OVER 4 MILES IN 5 HOURS TO KARANGA CAMP AT 13,200 FEET.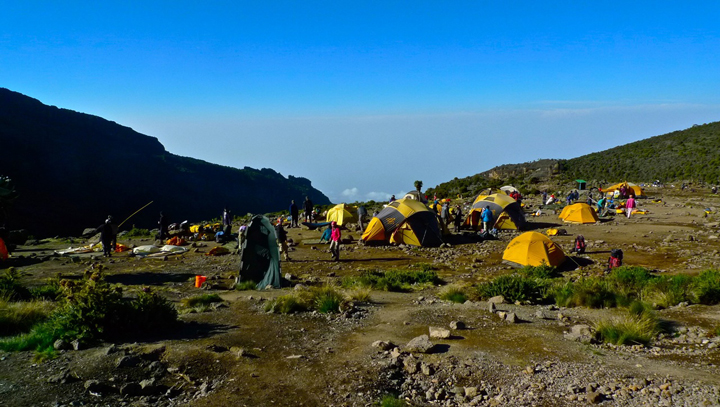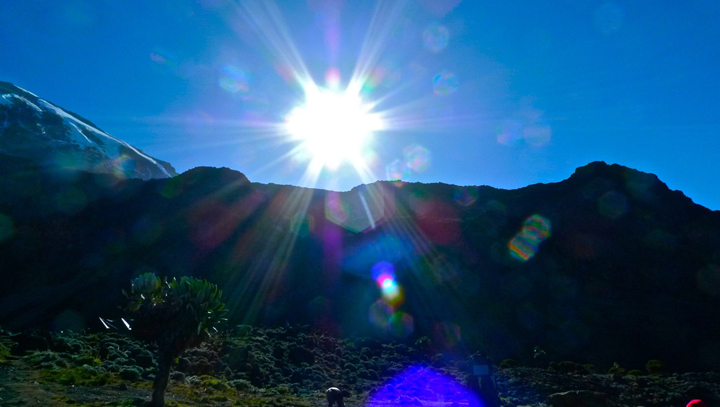 THE BARRANCO WALL ….. HIDING ….. UNDER THE SUN …..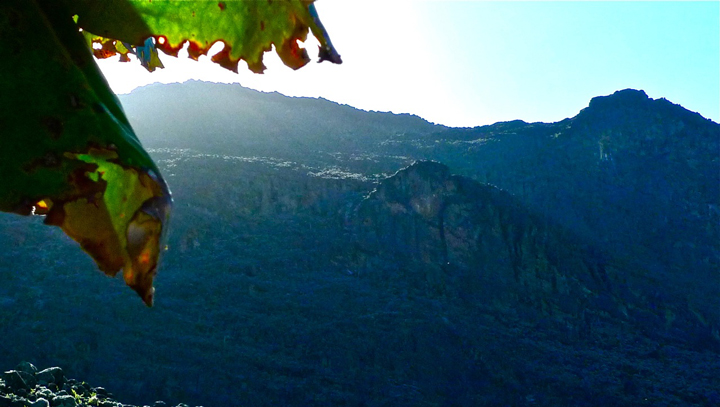 OH SHIT ….. NOW I CAN SEE IT ….. :)))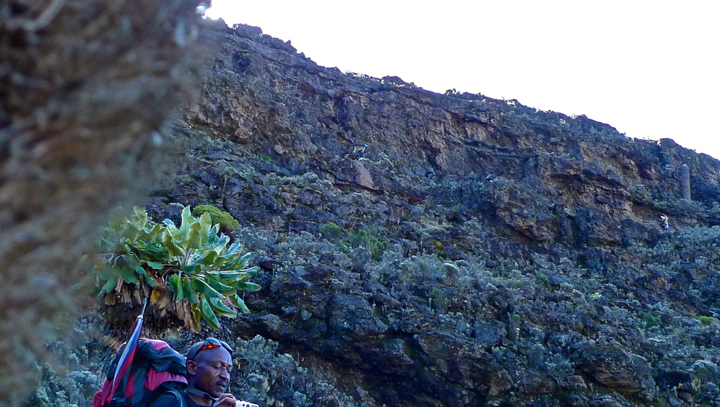 AT TIMES LIKE THIS YOUR DENTIST COMES TO MIND AS A BETTER THOUGHT:)))))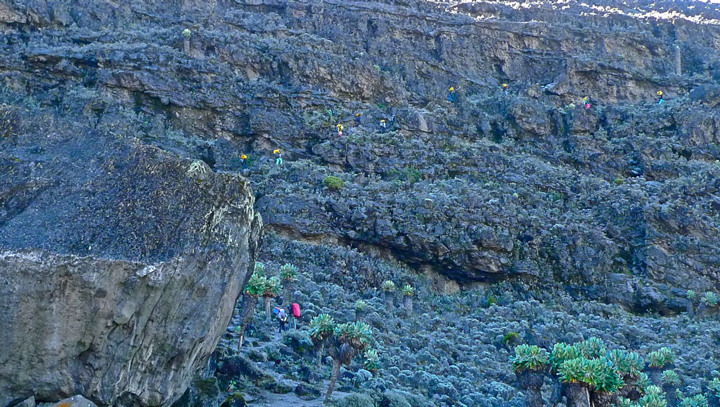 THOSE DOTS OF YELLOW GOING UP LEFT TO RIGHT 200 FEET UP BARRANCO WALL ARE OUR PORTERS …. OUR BUDDIES:)))))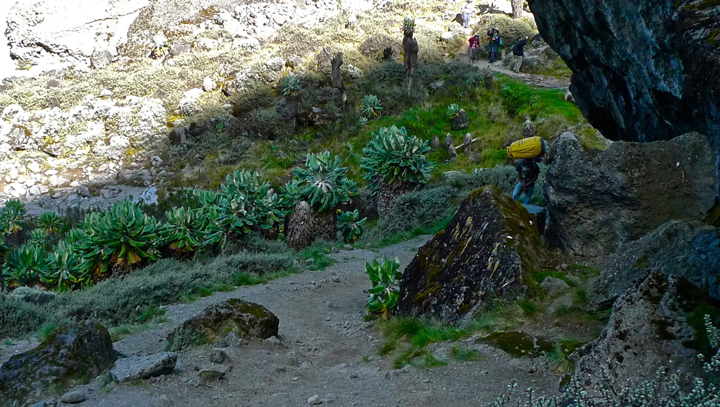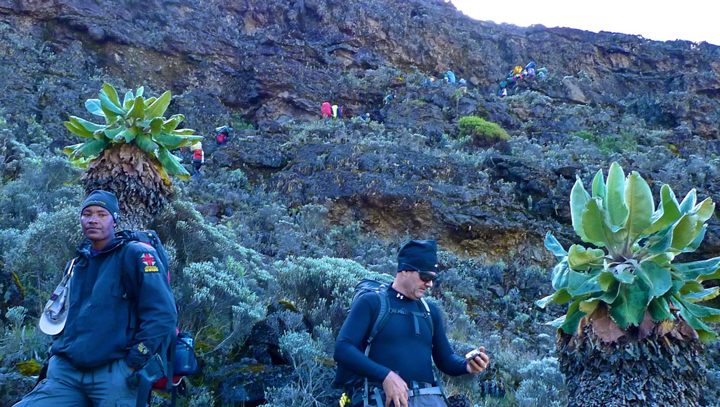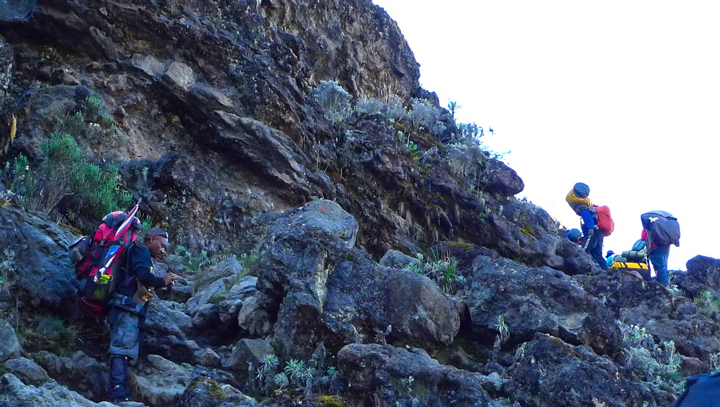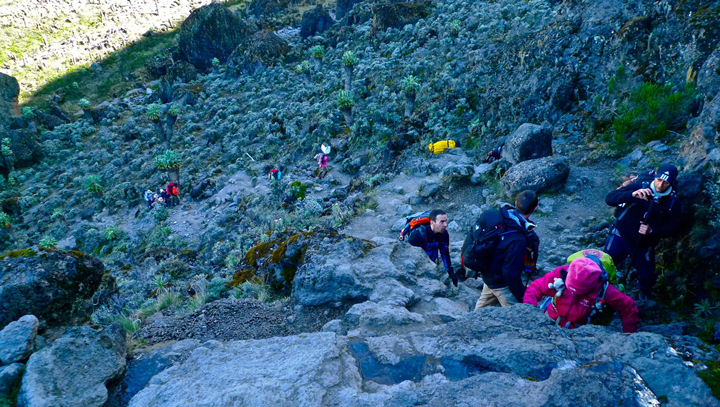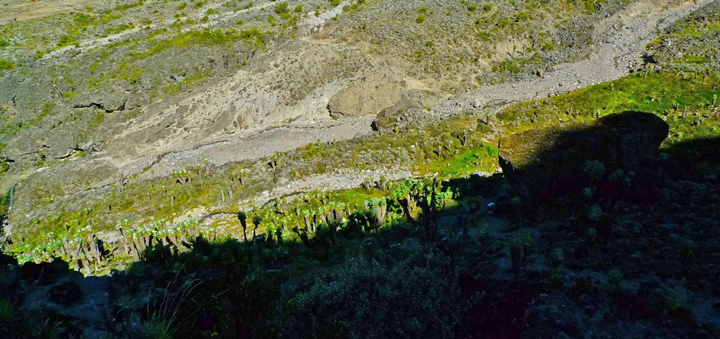 THAT'S A FAR DROP!!!!!:)))))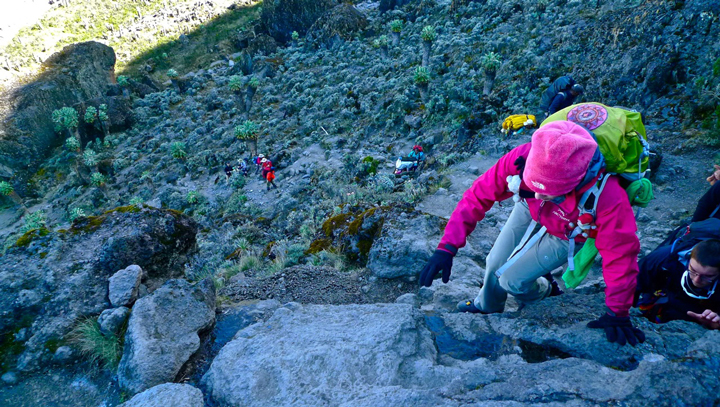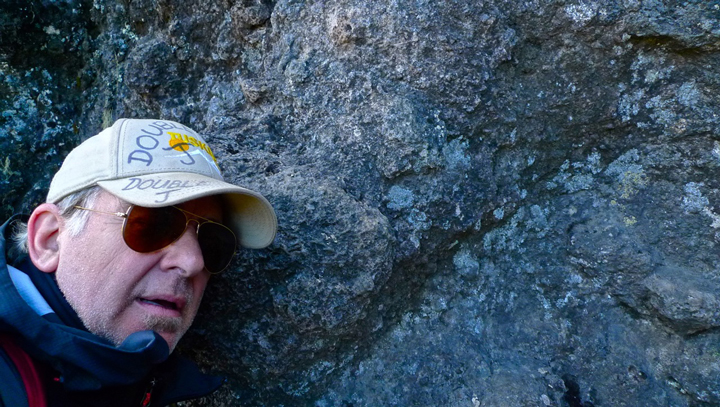 THEY TOLD US TA HUG AND KISS THE WALL! ….. I GOT IT PREGNANT:)))))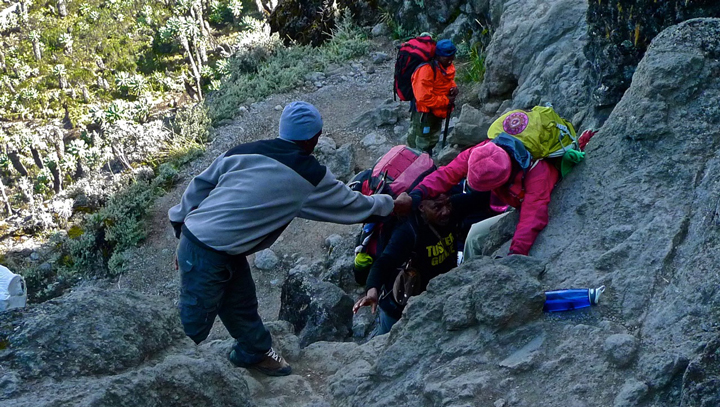 PORTERS LEND A HAND ….. GREAT I'LL TAKE ANOTHER HUMAN BEING INTO THE VALLEY WITH ME …..:)))))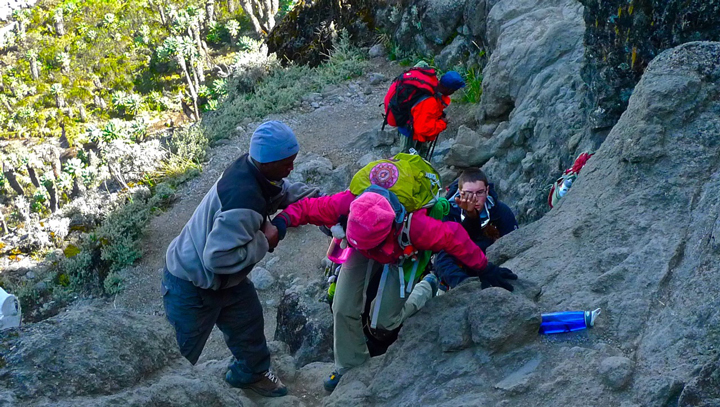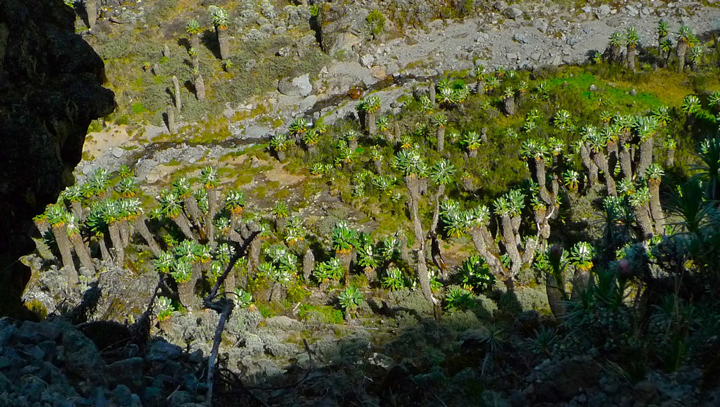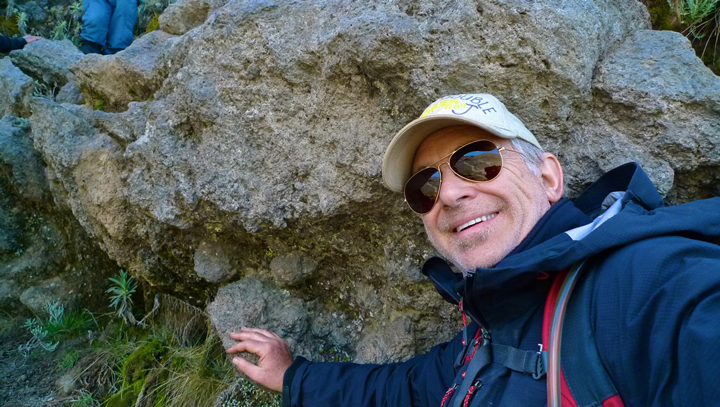 HEY, WHAT'S UP BUDDY:)))))