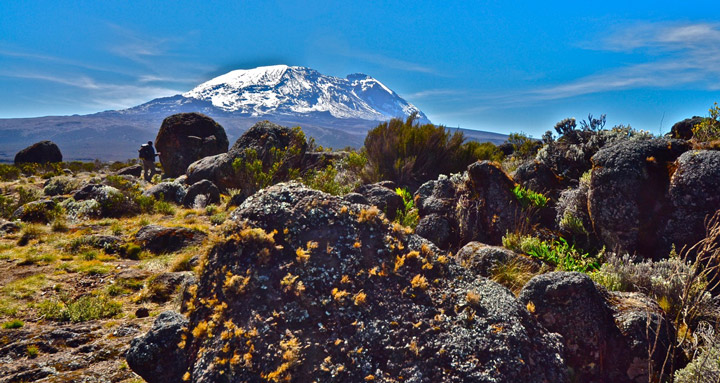 Chapter 28: Day Seven – Part 2
THIS IS ….. FUN …..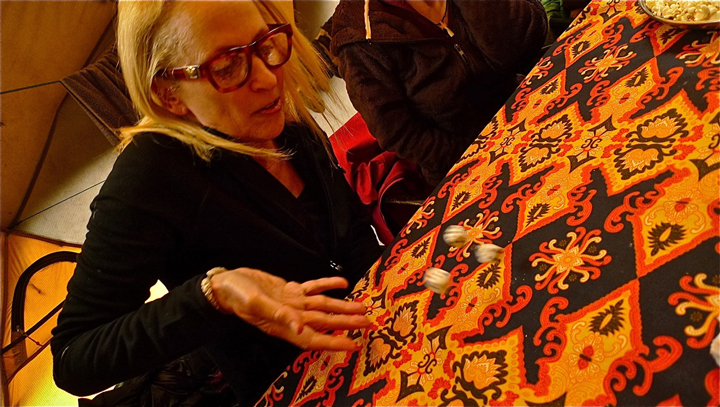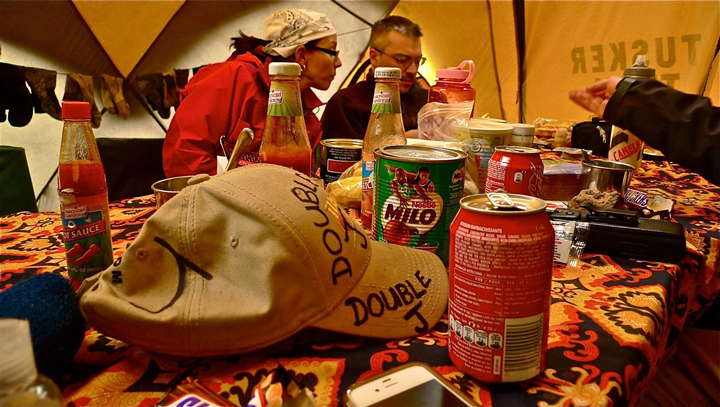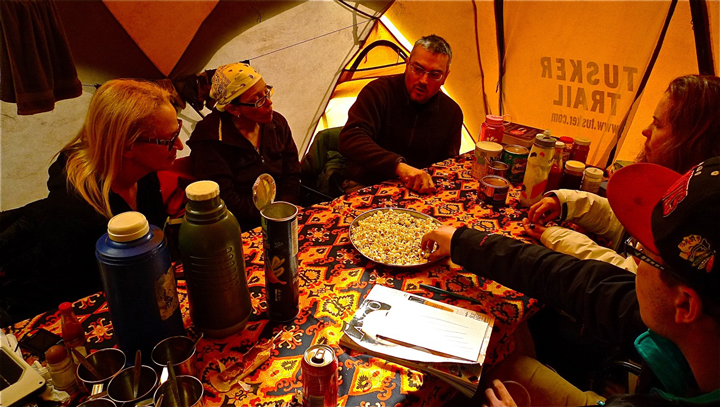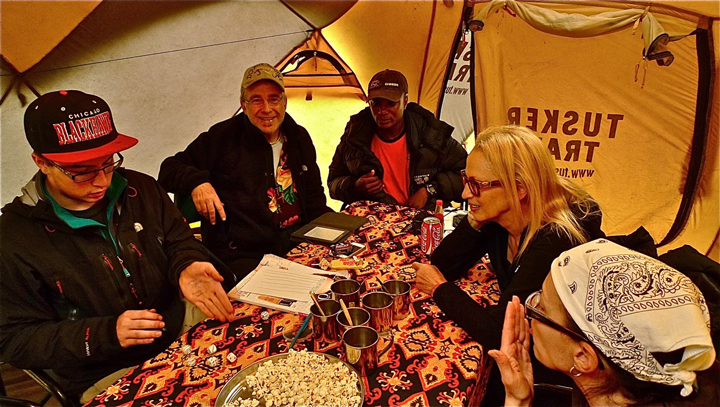 LIBERATI, THE GUIDE SITTING BESIDE ME ….. PRETTY WELL ALMOST ALWAYS WON …..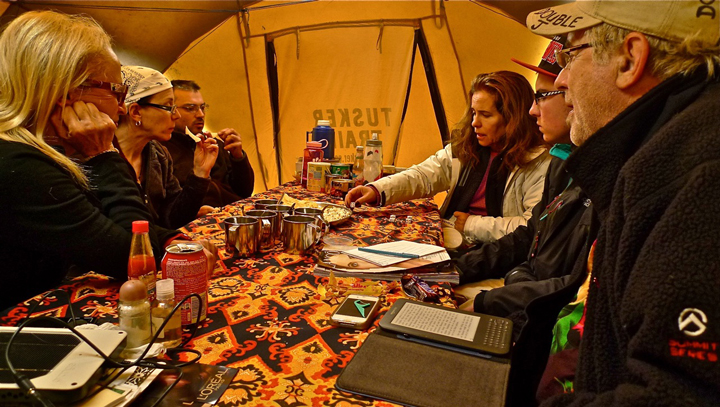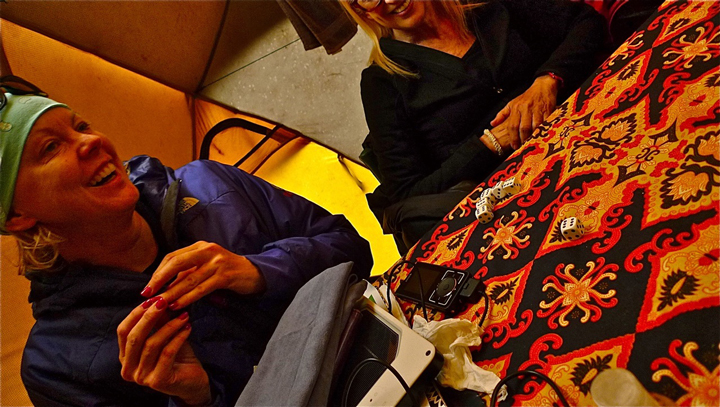 ON THIS DAY NOBODY WAS THINKING ABOUT SHAVING, SHOWERING ….. OR SH …… THIS WAS THE LOCKER ROOM! LITERALLY HOURS BEFORE THE BIG GAME TOMORROW ….. AND WE ARE RELAXED AND READY:)))))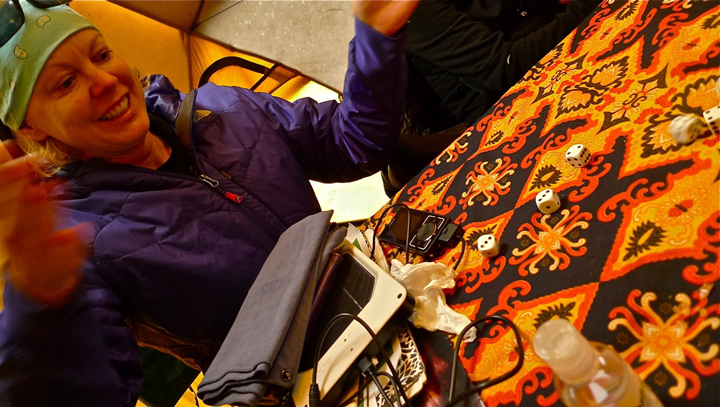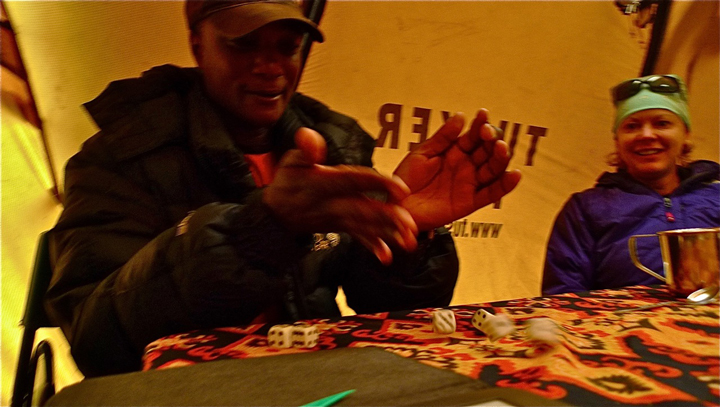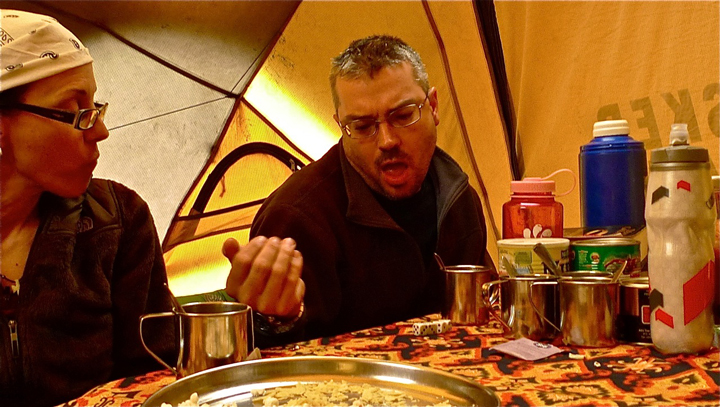 THE GAME TO REACH THE SUMMIT ….. TERRY HERE HAS DONE IT 5 TIMES:)))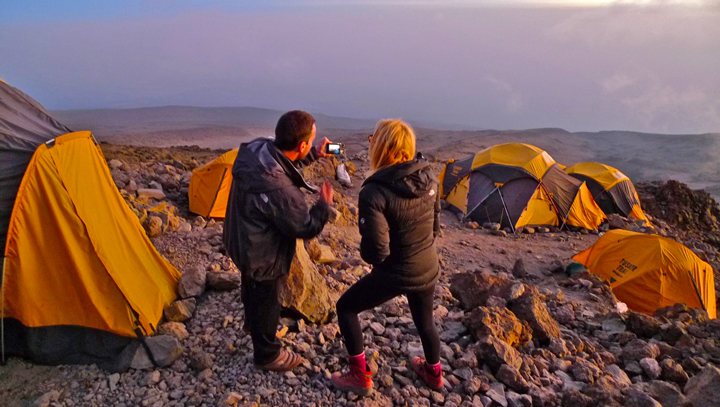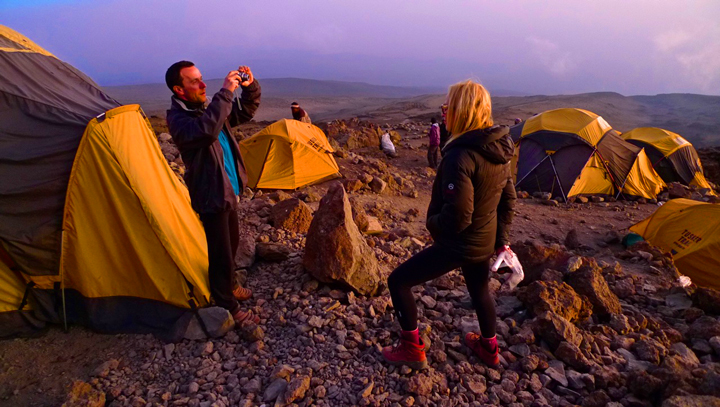 TERRY AND THE GUIDES HAVE SET OUT A PLAN FOR ALL OF US TO HAVE THE BEST CHANCE TO REACH THE SUMMIT:)))))
SIMON, OUR LEAD GUIDE, SAID IN OUR FIRST MEETING, 9 DAYS AGO, (AT SEA LEVEL) …..
THAT WE STICK TOGETHER LIKE A FAMILY ….. WE DID:)))))
THAT WAS ANOTHER TYPE OF SUMMIT I NEVER THOUGHT ABOUT TILL NOW:)))))