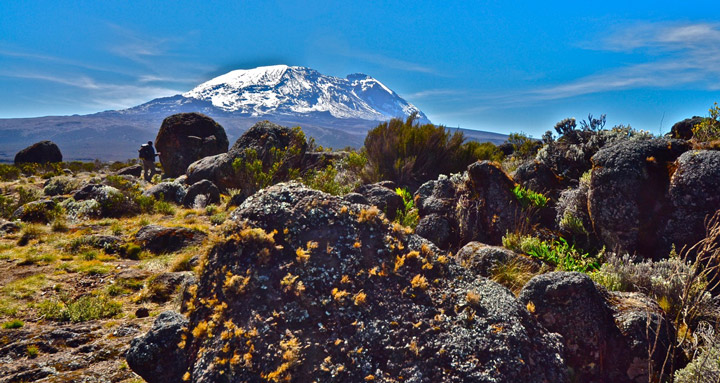 Chapter 17: Day Four – Part 2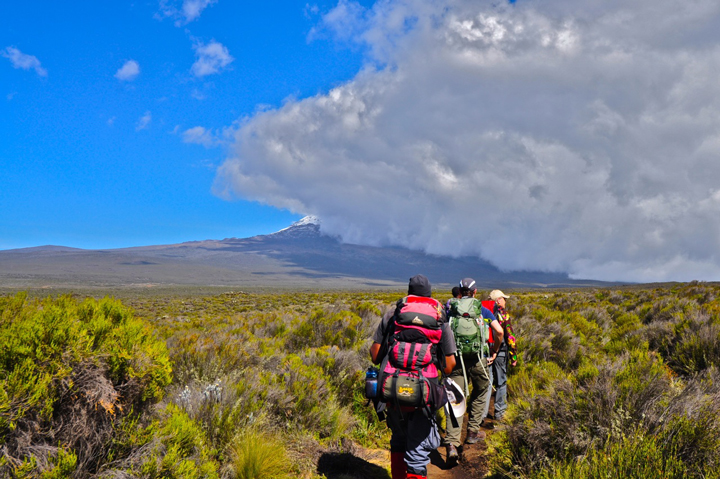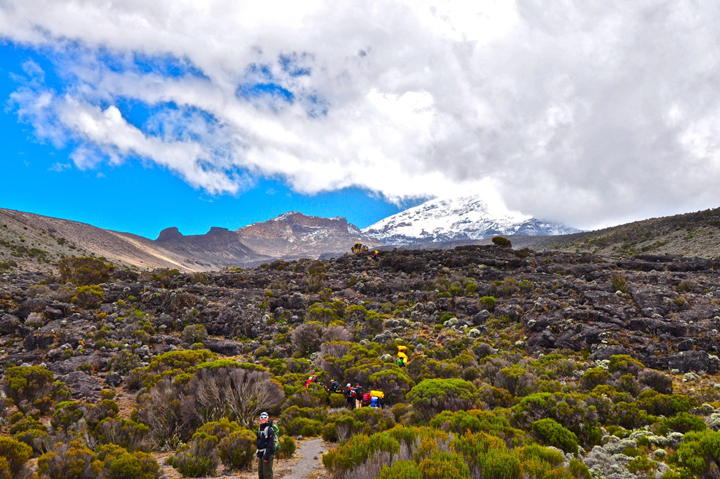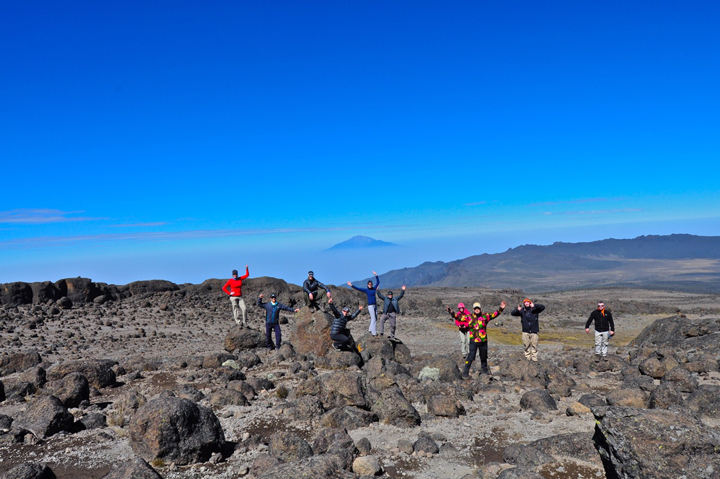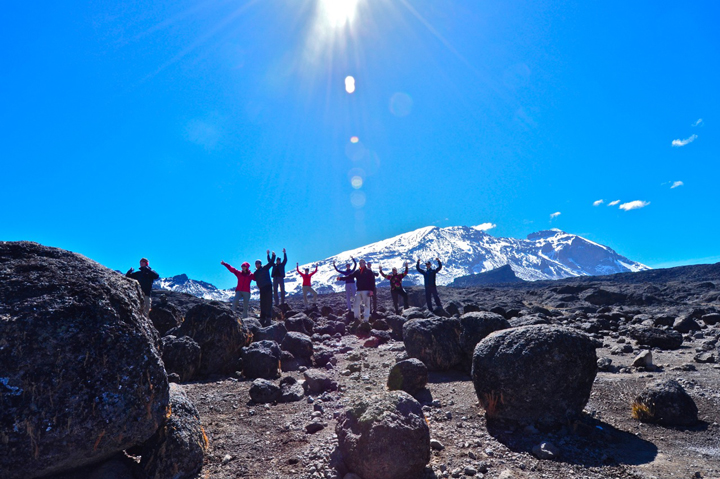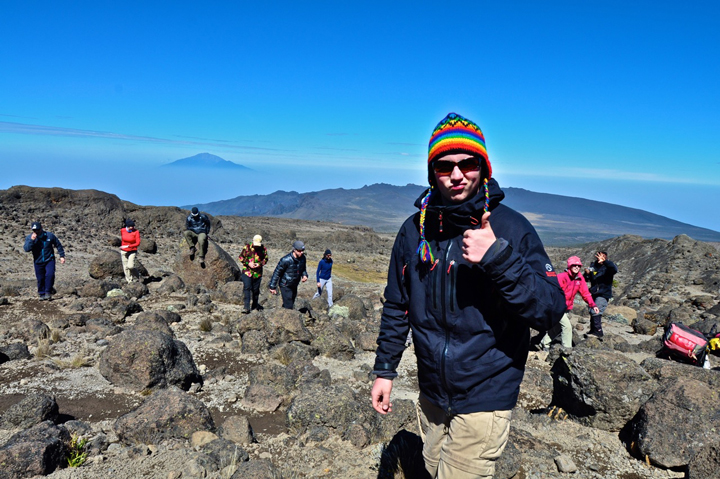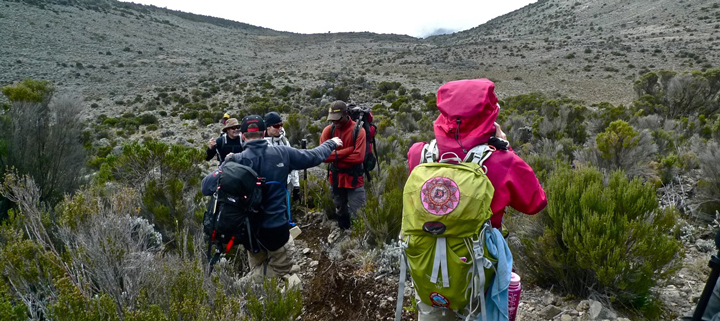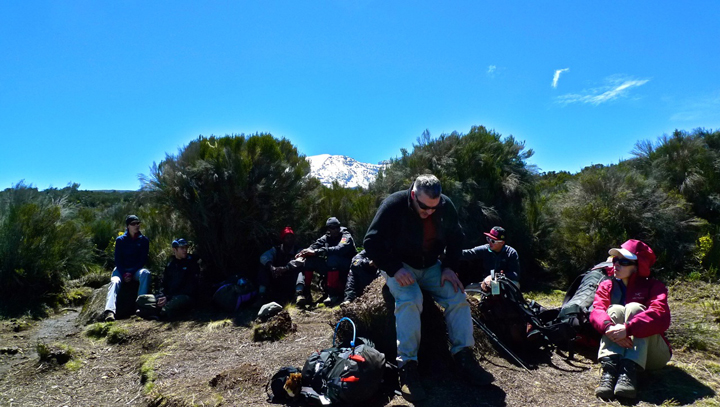 A BREAK ….. TERRY TAKES ….. AWWWW F – IT ….. HE LOOKS F – UUPPED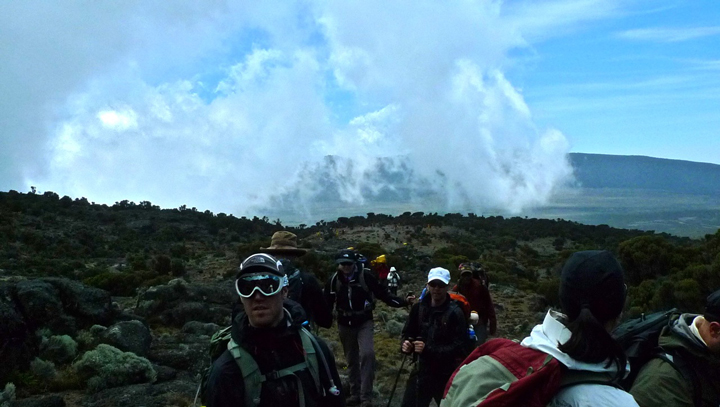 THOSE GOGGLES ARE FOR ULTRA VIOLET SUNLIGHT PROTECTION. 
AT THIS ALTITUDE YOUR EYE HEALTH SUSTAINABILITY SUCKS:)))))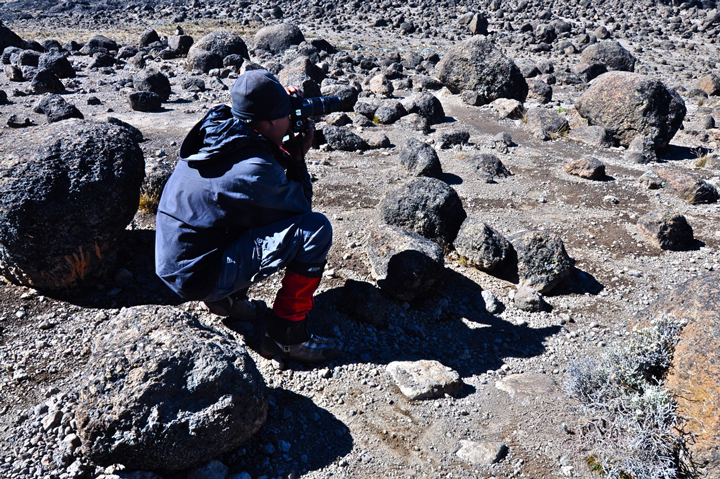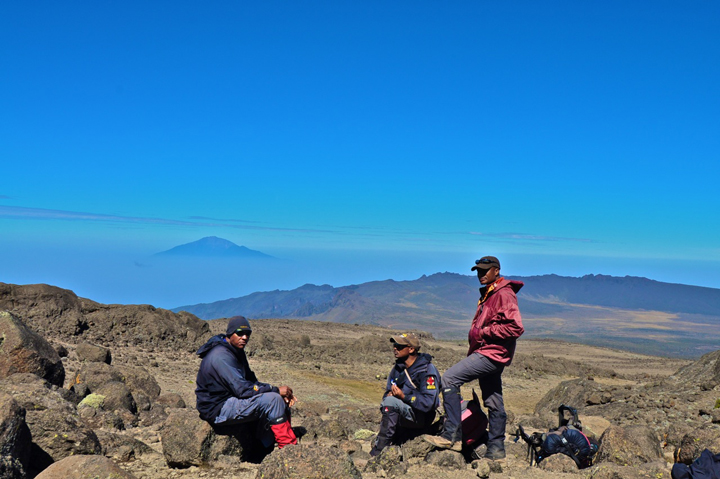 URIO, LEFT, PASTORI, CENTER, LIBERATI, RIGHT. 3 OF OUR FOUR GUIDES.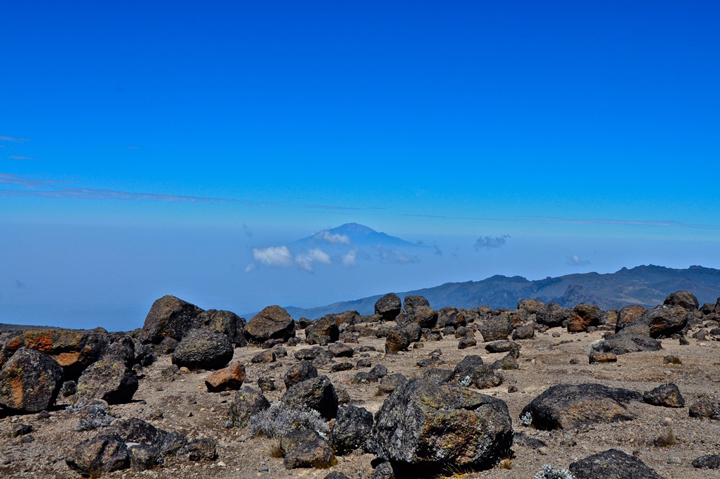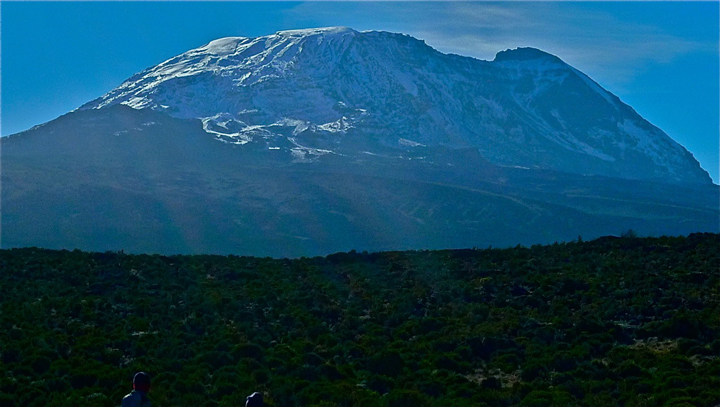 THE TOP RIGHT SIDE ….. THE BLACK PROTRUSION REACHING UP …… IS OUR DESTINATION.
WHEN WE'RE THERE YOU'LL LOOK AND SEE ACROSS THE MOUNTAINTOP VALLEY ….. TO THE GLACIERS …..
ON THE LEFT SIDE OF THE VALLEY.
I PROMISE YOU THE GLACIERS WILL BE SIGNIFICANT
5 YEARS AGO THEY WERE 40% MORE SIGNIFICANT.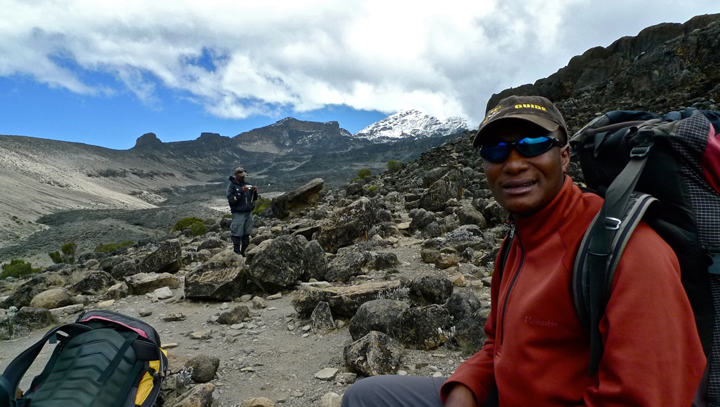 LIBERATI, ONE OF OUR FOUR GUIDES.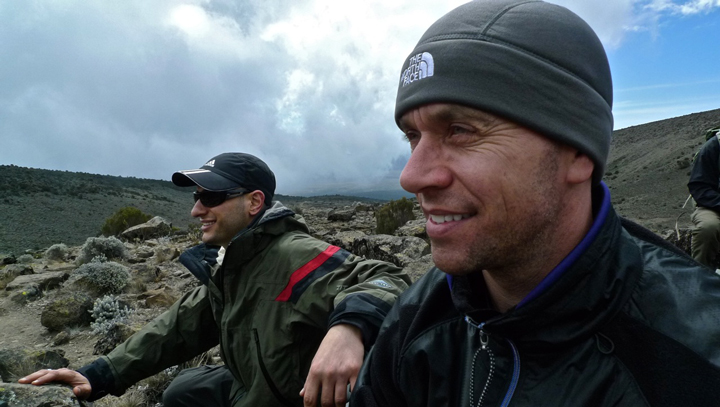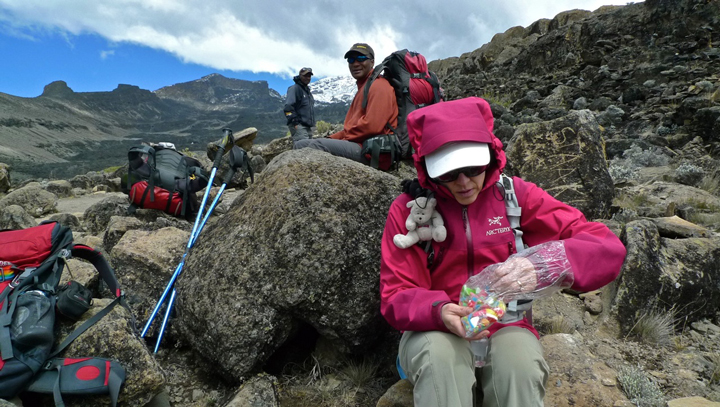 THIS PLACE IS HEAVEN ….. CANDY IS ENCOURAGED:)))))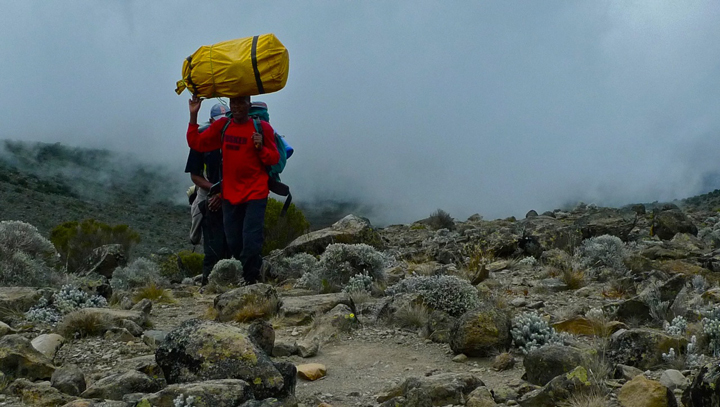 WE ARE ENTERING THE CLOUD ZONE:)))))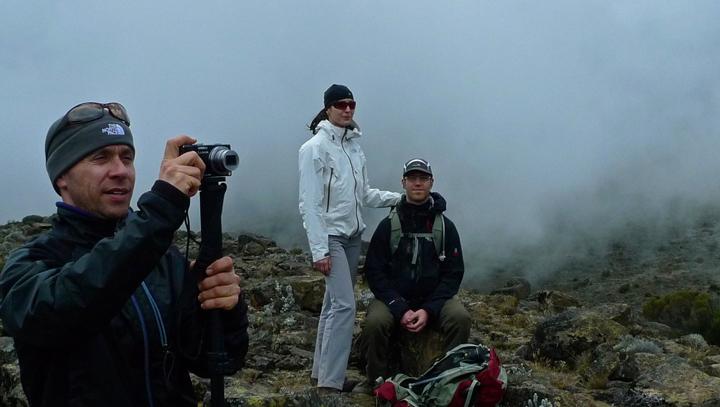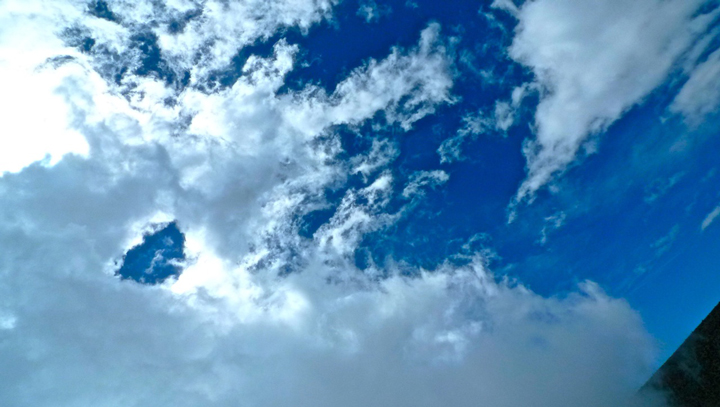 WE ARE CLOSER TO THE SKY:)